Featured Song:
---
As a upstate NY born and raised Puerto Rican, visiting Puerto Rico is not just about vacationing. For my children and I it is about reconnecting with our culture, learning about our history, bonding with the land, and spending time with our extended family. My connection to Puerto Rican cuisine, however, is a bit more complicated.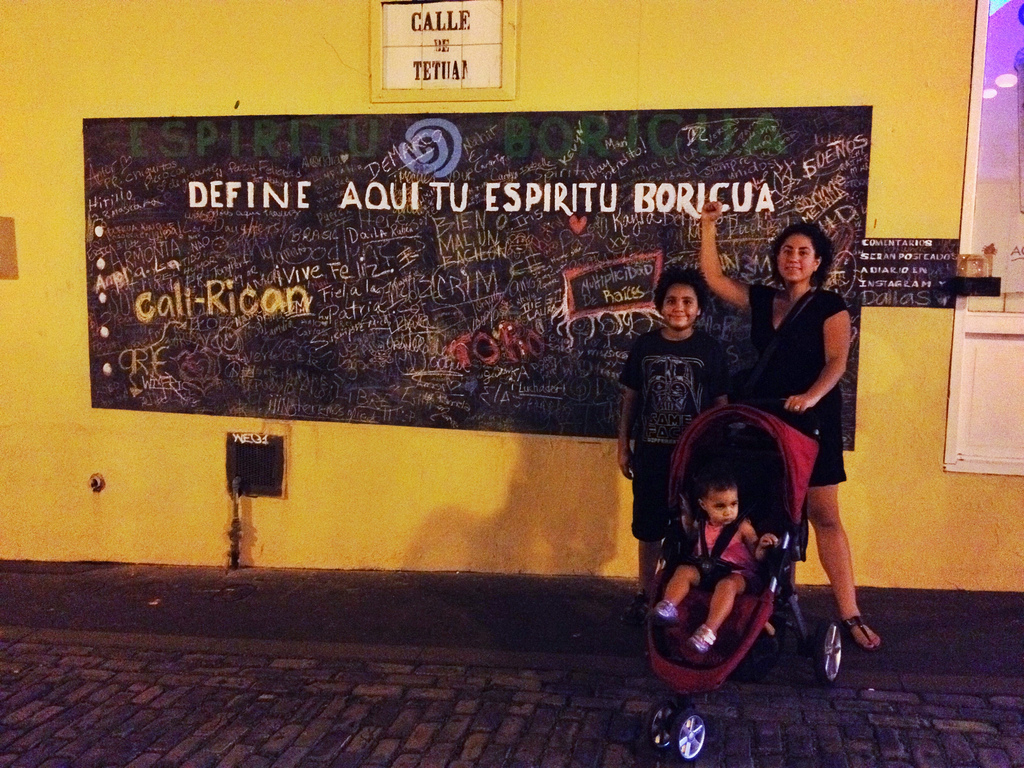 Don't get me wrong, if I were to only eat one dish every single day for the rest of my life it would hands down be arroz con gandules (rice and pigeon peas). Puerto Rican's know how to cook, and my grandmother was the Master of all Puerto Rican chefs (yeah, I said it!). I know what good Puerto Rican food is.
But, from the pork based diet of the Spaniards, to slavery, to poverty, to theft of access to fresh locally grown fruits and vegetables, to the American fast food infestation, Puerto Rico now has the highest rate of diabetes in US, mainly the result of obesity, making it the third leading cause of death. For me, maintaining a healthy diet is a means of survival, and is a form of resistance to that which has taken my people away from the gifts that our fertile island was meant to provide us with, and the knowledge that our Taíno and Africano ancestors once knew: yautía, guanabana, piña, guayaba, calabaza, achiote, gandules, plátano, y yuca!
My grandmothers both grew up very close to the land, and I am blessed to have had the opportunity to return there with both of them before their passing. Rosa, my paternal grandmother, once brought me back to her home town of Isabela. Her mountain, as she called it, on which she was raised had been torn down to build a McDonalds and Kentucky Fried Chicken.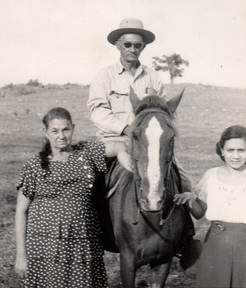 So instead of touring me on the land where she once rode horses, she brought me to her brother's house and toured me around his land full of papaya, platano and aguacate trees, and overlooking the gigantic waves crashing in from the Bermuda triangle.
I wish I could say that 2014 was the year I returned to this place I was once enchanted by. But her brother, who was a US veteran, had received the home from the military, and in his passing, the military "clarified" that the home was his, but the land was not. I no longer know where my remaining family from Isabela are. But I have returned there many times anyway. For me, when I look out at those waves, I think of them.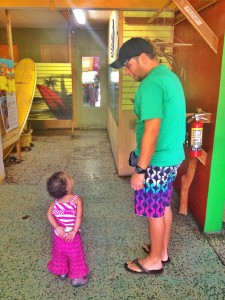 Luckily, I do have family on other parts of the island, my favorite of whom is my cousin Leo. No matter where we are in Puerto Rico, Leo knows what's happening and how to treat his wacky vegan prima. And in Isabela, Leo introduced us to El Carey Cafe. As the surfboard sign eludes to, Isabela is also a surfer town. And with surfers comes occasional veggie-friendly people. And thus, we find ourselves at my favorite little vegan-friendly joint on the island.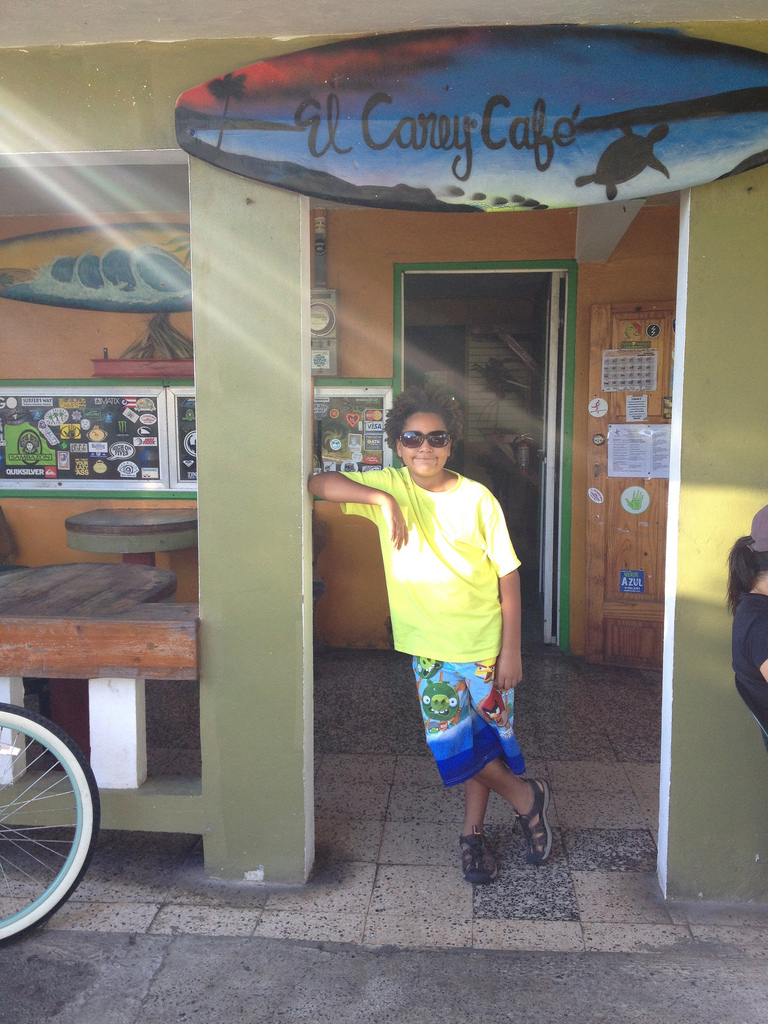 The vegan options at this brunch restaurant are limited but taste fantastic, and everything is fresh. For breakfast we love their smoothies, which you can get layered with their homemade granola. I know this sounds simple, but God help me, I have tried to replicate this many times, and have failed every time. If I were rich, I would fly to Puerto Rico every morning just to get it. That's how much I crave it.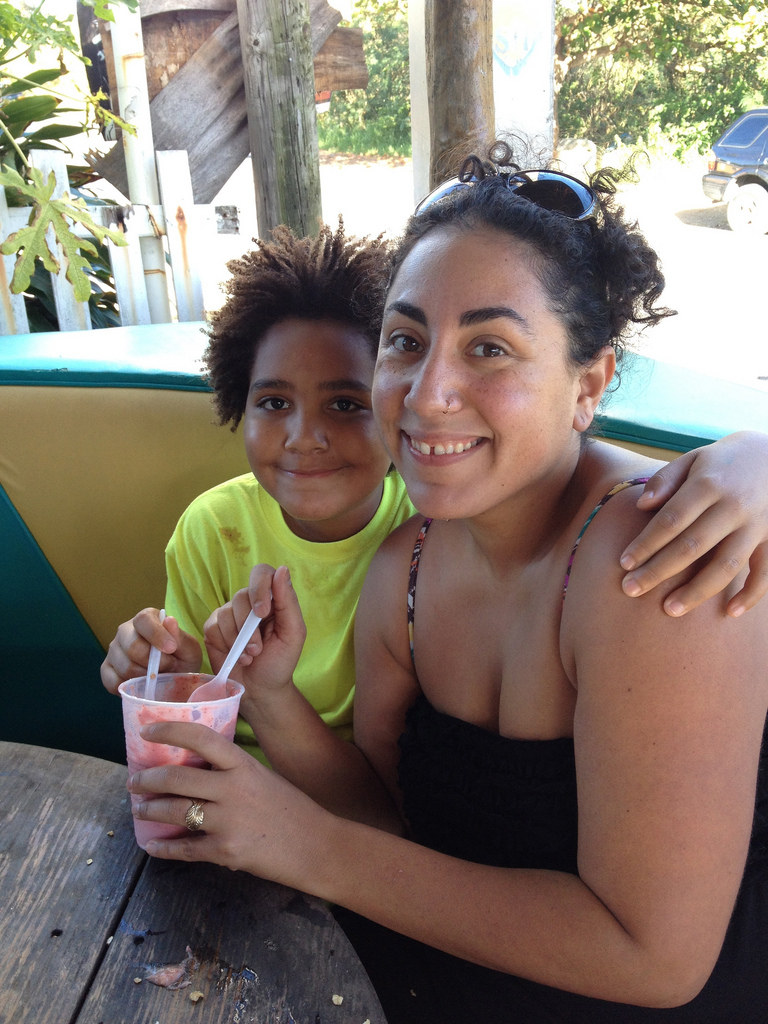 And while I was in town, I would also snag one of their delicious arepas filled with veggies and avocado (which we order without cheese).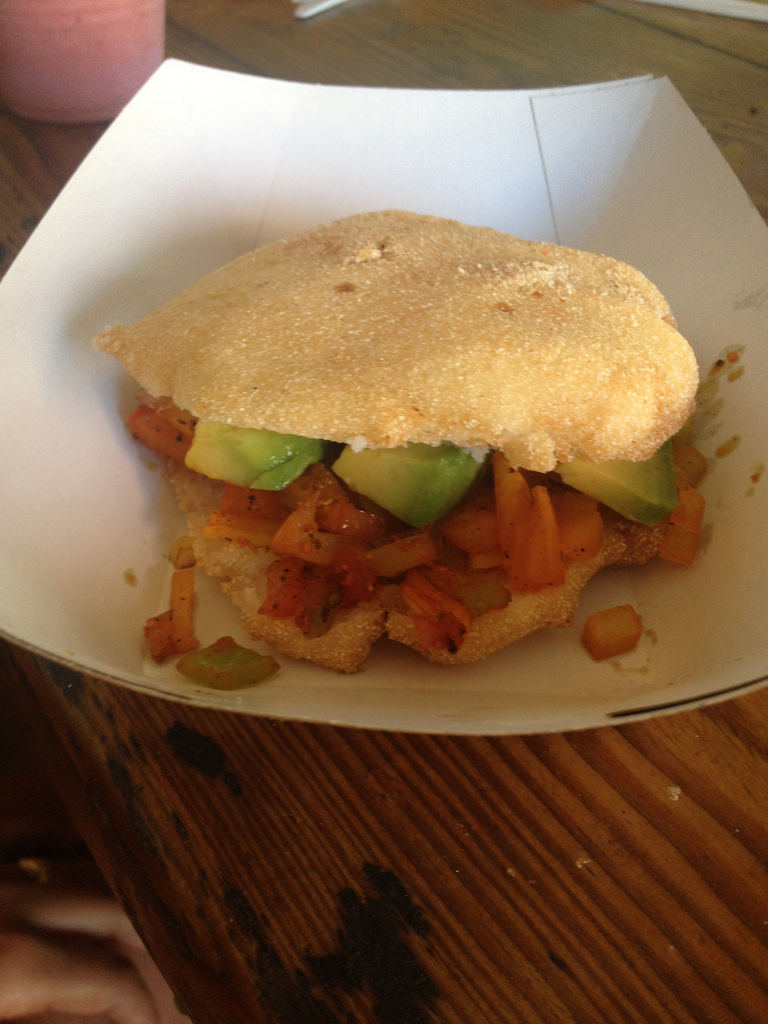 Their menu varies daily, and they are happy to accommodate you with what you desire. They are also one of the only places I've found where you can buy a plate of pork-free "almost as good as abuelita's" rice and beans. And I don't say that lightly.
Being a vegan in Puerto Rico is an art form, and one that I am still getting the hang of. But honestly, just being in the midst of such divine nature and beautiful people is totally worth it all.