Featured Song:
---
I love traveling, but Gaetano has more complicated feelings about it. A comfortable vacation for Gaetano often looks like being in town and doing the cozy things he loves. So, instead of planning some elaborate vacation for Gaetano's 30th birthday, like I would want to do on a 3 day weekend, I decided to keep it local and all about what Gaetano loves which includes: A) good food he does not have to cook, B) good music he does not have to travel far away to hear and C) alone time with me.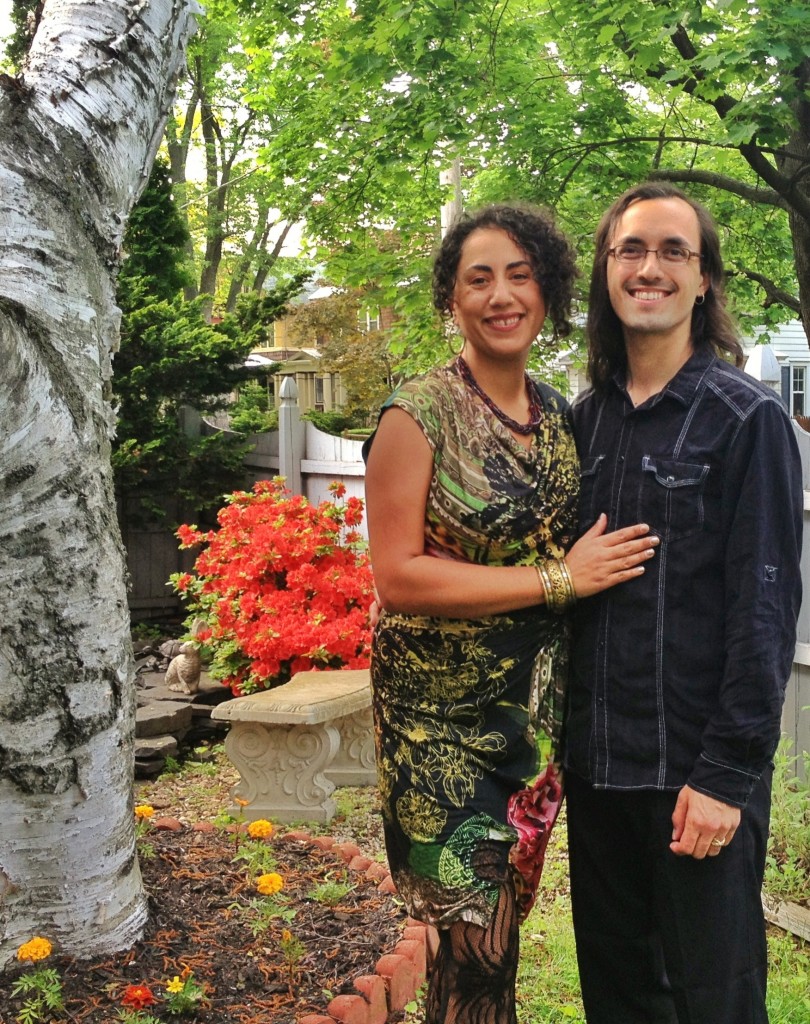 Our birthday weekend surprise adventure began at Umana Restaurant and Wine Bar, which recently opened just 5 minutes from our house. I heard about this restaurant from my trusted BFF Leah who had went on a date there with her Love. She explained that a visionary woman, originally from Guyana, had opened a new fabulous restaurant, and Gaetano and I would love it. Well, girlfriend knows us well, because we absolutely did.
They describe their fusion cuisine as "street foods and wines from around the world", but the food also has elegance in its taste and presentation. The atmosphere is equally elegant and very artistic, reminding me of thee decor of some my favorite Philadelphia restaurants. The centerpiece of the spacious dining area is a mesmerizing mural painted by an artist from Troy.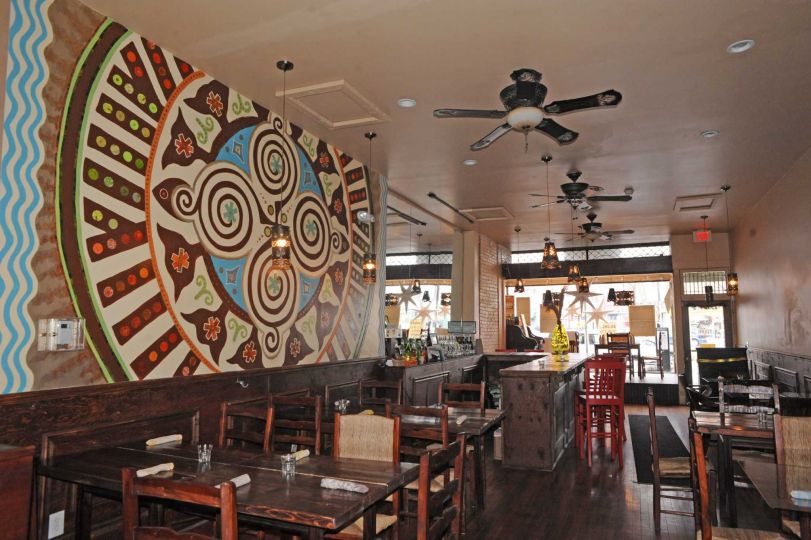 Photo from the Times Union
The owner, Dale Davidson, came to greet us, and explained that everything in the restaurant was placed with intention and attention to detail. For example, some of the furniture was hand-made in Haiti, and even the wooden plates were hand crafted by international artisans.
She also explained that the word "umana" comes from the Wai Wai term "umana yana" meaning "meeting place of the people". This was her intention for the restaurant, to bring people together. And they absolutely worked their best to include our vegan diet in the food they presented to us. I called a couple weeks ahead to let them know I was coming and to ask about their vegan options. They assured me the chef  would prepare something special for us. What I did not expect was that they would have an entire 4 course vegan meal prepared for us when we arrived. Which was presented to us first with a greeting from the chef.
Each dish brought to us was beautiful, unique and absolutely delicious. First course was black bean dip with root vegetable chips. And a little South African wine.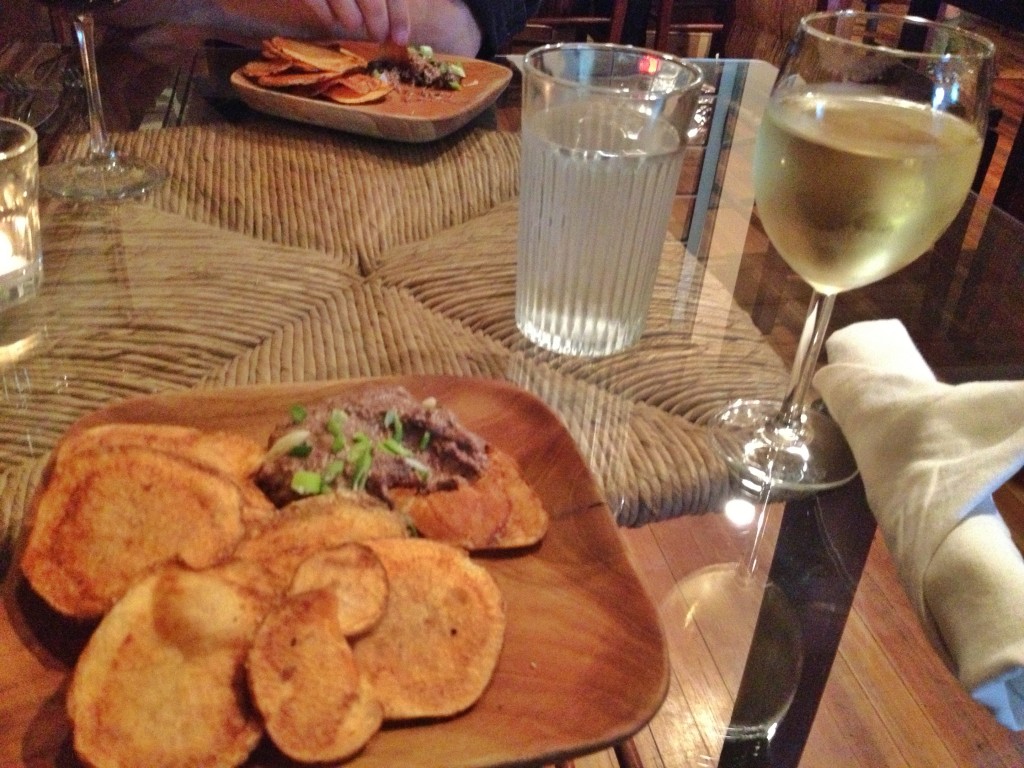 Tangy cucumber, red pepper, avocado salad.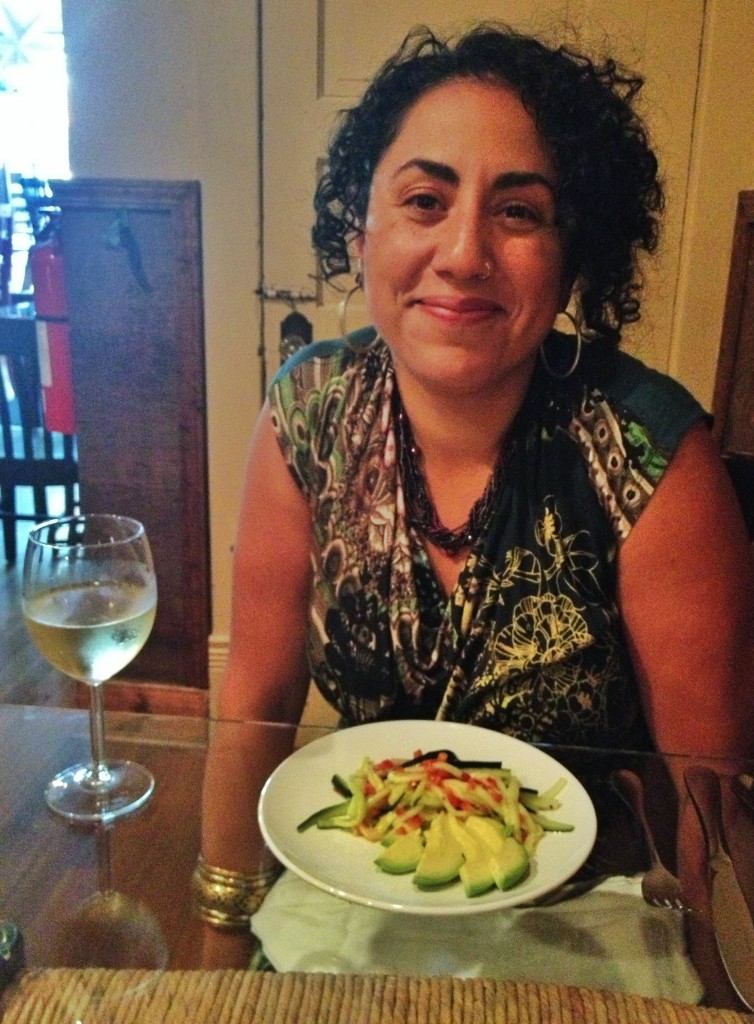 Tamarind glazed tofu, fresh mango, and grilled naan on a bed of greens as our main course.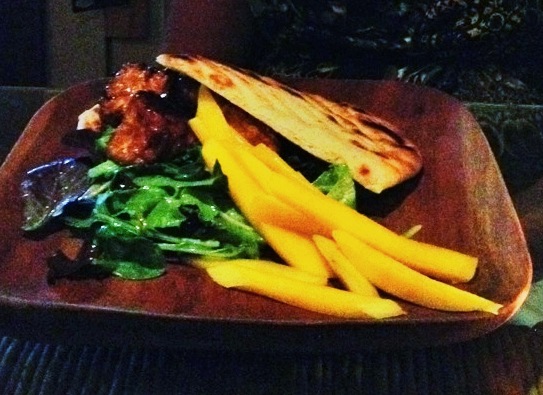 And sweet plantain mashed with cinnamon and maple syrup, fried and then rolled in cocoa for dessert. Yep. It was like that.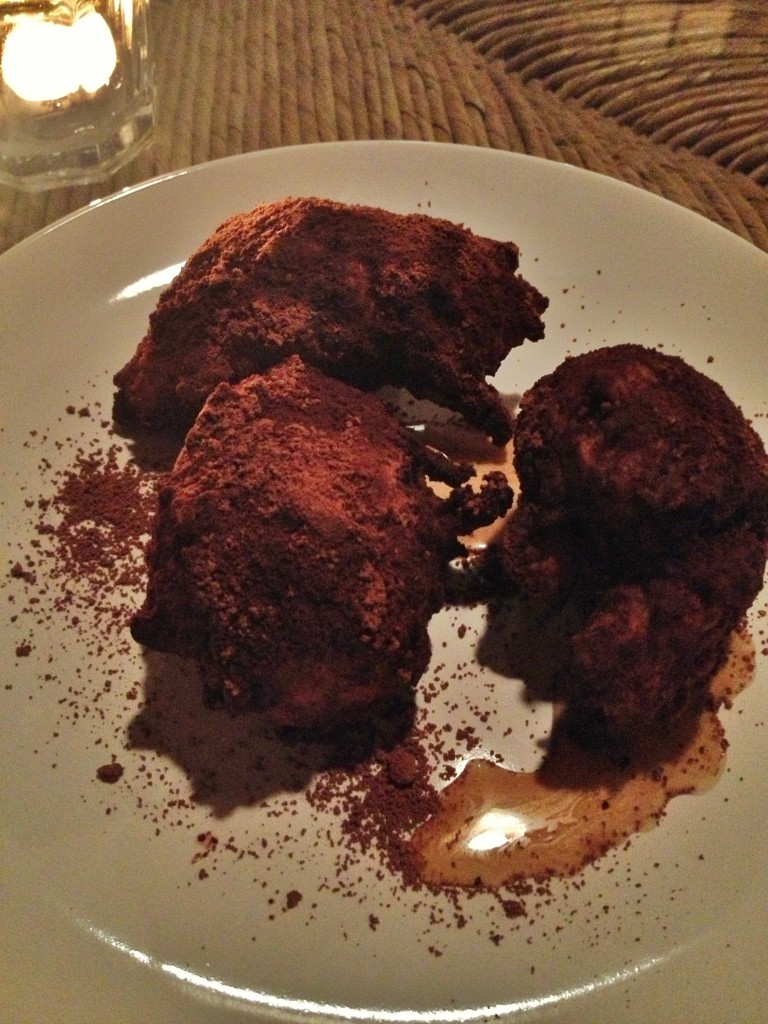 We walked out of this restaurant with one of our favorite dining experience we have ever had in the Northeast of this country – and  it was practically in our backyard!
Gaetano looked at me and said, "there's no way you can top this on our date." But I had more in store…
At 9pm we arrived in downtown Albany and I walked him up a small side street. I had Gaetano put on his fancy vest and asked him to turn his cell phone off. We walked up to a wooden door with a light above it and no sign on it. It was locked. I knocked on the door and a woman opened it and asked if she could help us. I said I had reservations for two under Asili, and she invited us in.
After opening the second door we were transported into a 1920's speakeasy, complete with staff dressed in period clothing and decor of the era. Speakeasy 518 is a time machine, where cell phones and photography are not allowed, dress code is enforced and mixed drinks are of the era. Even the website is just one page with no information except an address, phone number, hours and a form to make reservations.
We were seated in a small antique loveseat facing an lively jazz trio of sax, upright bass and drums. Gaetano could not believe it! I mean, I almost couldn't believe and I was the one who planned this date. It is an excellent surprise date!
But that was not the end of our weekend birthday adventure…
After a day of recovering from our speakeasy night, I took Gaetano out to dinner at one of our other favorite restaurants, The New World Bistro. It is owned by Scott & Annette (who also own Spectrum 8 Theaters, our favorite movie theater), and renowned Chopped Champion Ric Orlando is their Executive Chef. And though the food is as flavorful and beautiful as you would expect it to be, what I like best about this restaurant is the attention to using locally sourced food. I also like that the food is perfect for many people of with diverse palates. For example, it was where we had our engagement dinner with our family. Everyone was able to find something to enjoy. And vegans find something easily on with their separate vegan menu.
There is plenty of comfortable indoor seating, but our favorite place to sit this time of year is outside on the patio.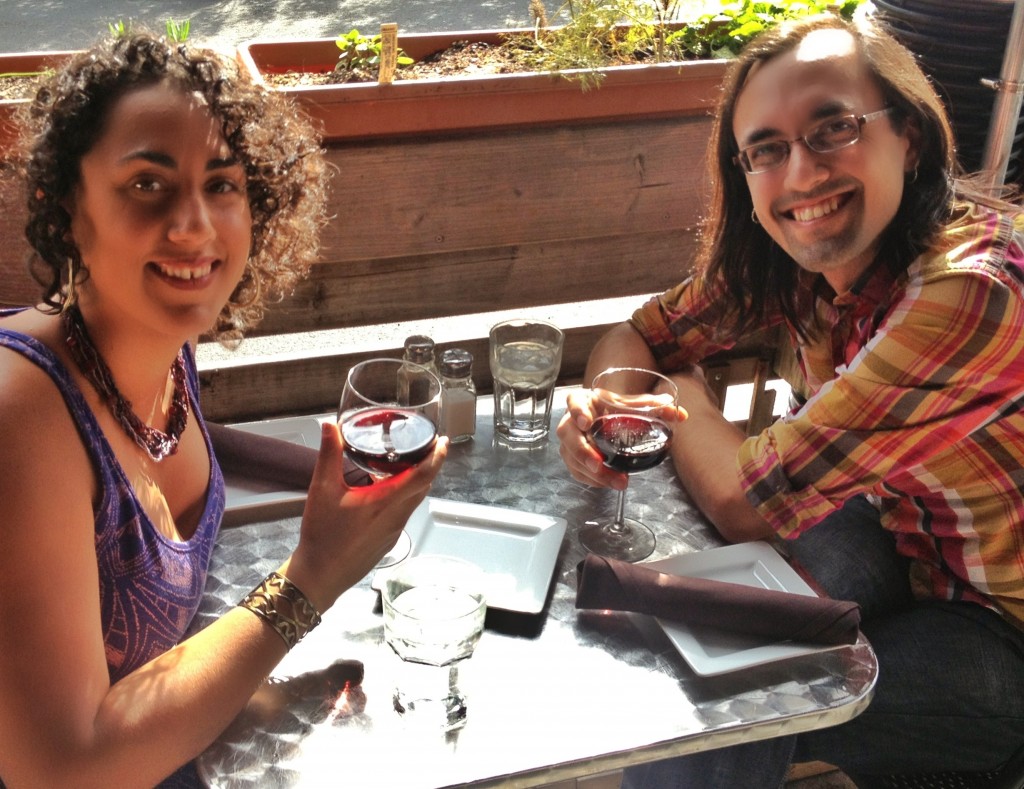 We ordered our favorite vegan appetizer on the menu, the veggie tapas plate, which comes with a hickory smoked hummus that will completely surprise and delight you.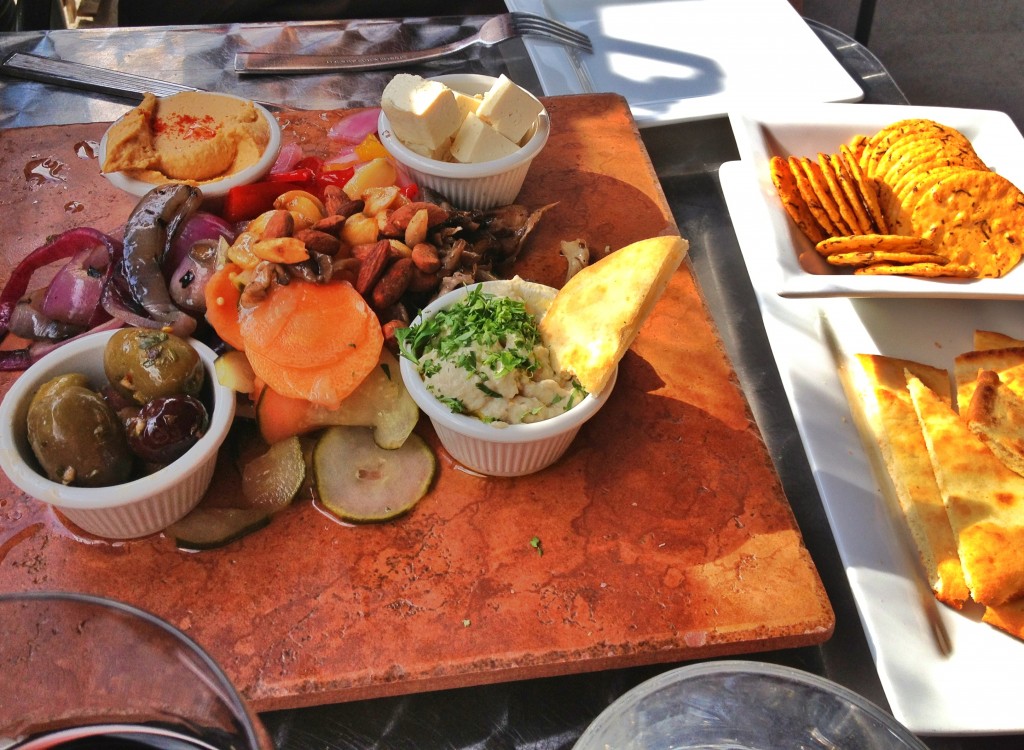 And we ordered our favorite main course, blue corn crusted seitan medallions, with roasted tomatillo salsa, brown rice, black beans, greens and sweet potatoes. This seitan is homemade and so soft and light inside it'll make you question things like "is this meat?", "how did they make this?", "how can I make this at home?"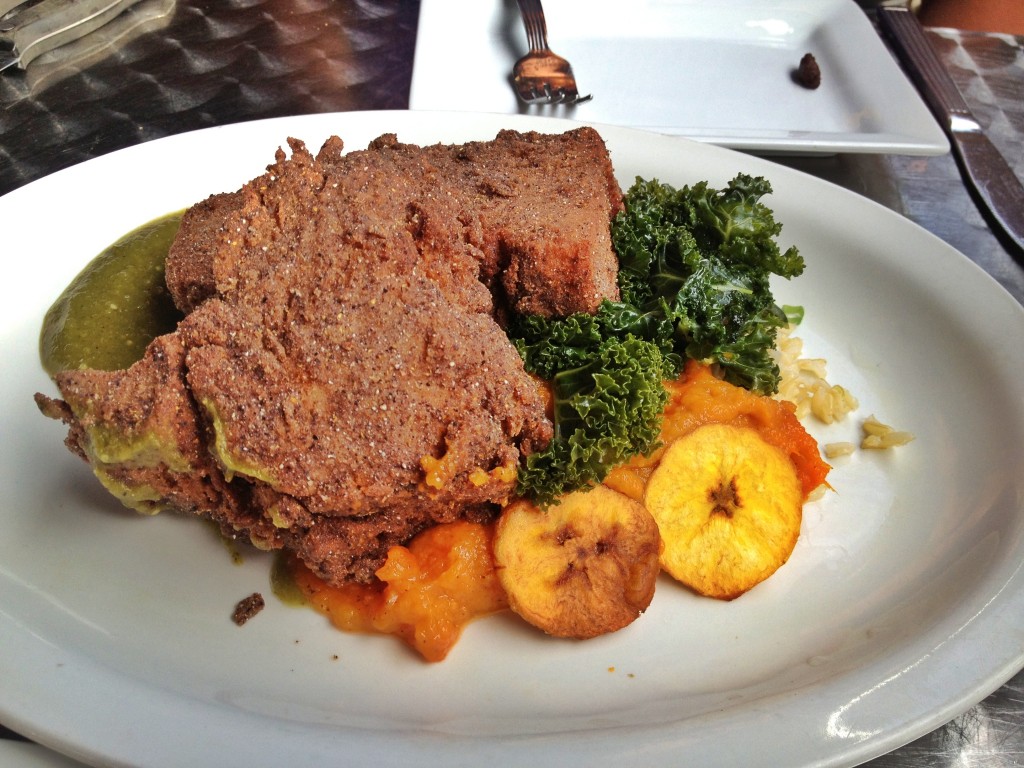 We usually would order our favorite dessert, which is usually some sort of fresh fruit crumble, but this time we were in a hurry to get to our next destination…
This time we were feeding our souls instead of our bellies. We went to Capital Repertory Theater to see Identity Project, a theatrical production written and performed by students from Albany High School. Noelle Gentile is a teaching artist with Capital Repertory Theatre who conceived of and directed the project with s Ward Dales, director of the Albany High School Theater Ensemble.
Here's a bit from the Times Union article about Identity Project:
In the workshops leading up to the creation of "The Identity Project," Albany High students (including many from the school's English as a Second Language program) used interviews, writing, poetry and visual art as ways to reflect on issues of race, culture, gender and sexual orientation. They discussed the impact of social media in their lives, and discovered the common truth that "we are all more complicated than the boxes society has put us in," Gentile said.
But words cannot begin to sum up the experience of witnessing the stories these students shared. Some actors performed stories written by other students, while other actors performed their own story.Both extremely powerful and transformative for them and for the audience.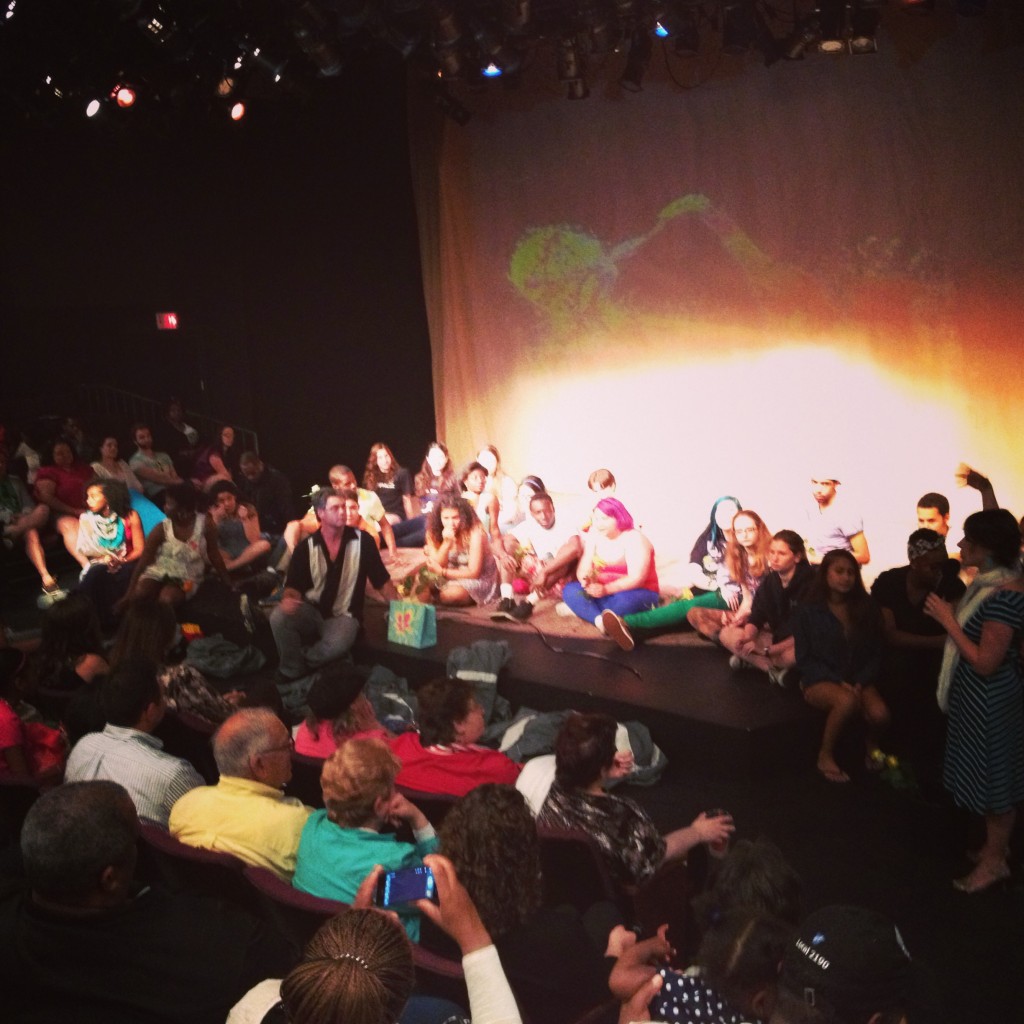 Since it was a 3 day weekend, I had one more day to dazzle my Love. The finale was a semi-surprise party at home with many of the people he loves from the area. And there was also a video of messages from friends and family around the world wishing Gaetano a happy birthday. But the real finale surprise was our favorite vegan chocolate cake from Crisan Bakery! Crisan Bakery made the cake for our wedding, and we always joke that the cake was everyone's favorite part of the whole day.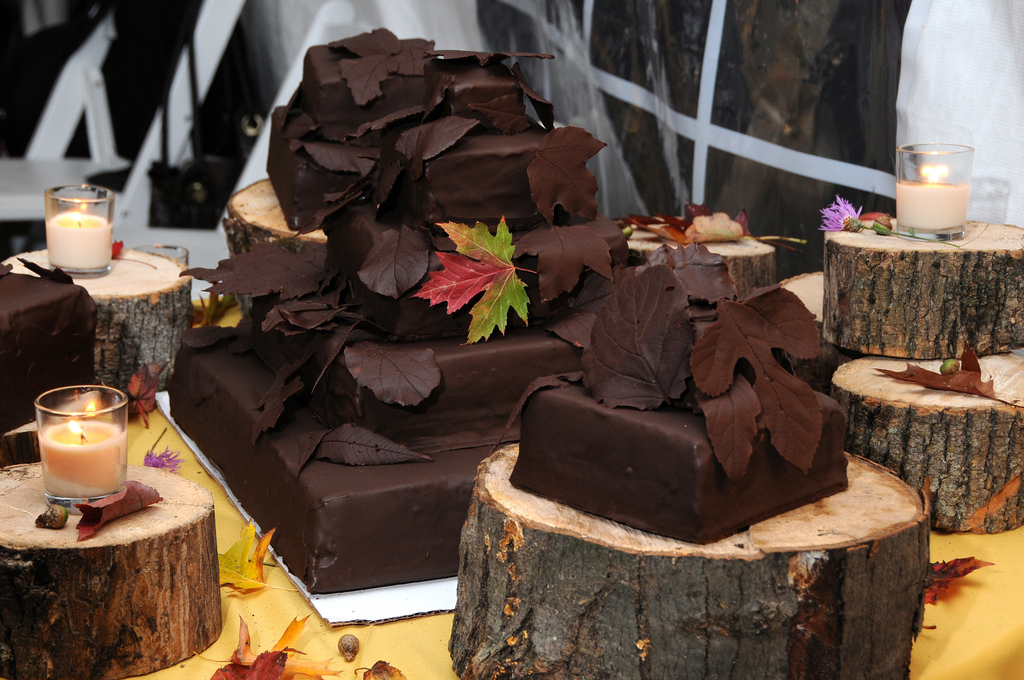 So now, we know that it is a truly a special occasion if we have Crisan Bakery's cake in attendance.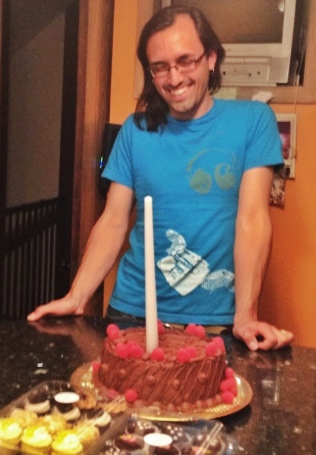 And it was.