Featured Song:
---
Winters in Albany can get a little draining to say the least. Because it is a small city, we tend feel bored with all of our indoor fun options come our second or third cold month. Driving long distances in the winter is a risk with the snow, which also means we slow down the amount of out of town performances we do. The good news is that Albany is close to fun adventures in many other nearby cities and towns.

One winter getaway we love exploring is Western Massachusetts, which has a plethora of beautiful museums and delicious restaurants to choose from, and is a close drive from Albany. For the past two winters we have grabbed an inexpensive hotel for the weekend somewhere between Springfield and Northampton, and set off to visit places like The Springfield Museums, Mass Mocha, The Hyde Collection Art Museum, and our absolute favorite, The Eric Carle Museum of Picture Book Art.
Of course, a vacation is always more fun for our family if we find somewhere soulful, satisfying and vegan to eat. Northampton has a few great options in this regard. The first place we fell in love with a few years ago is La Veracruzana Mexican Restaurant. They have an authentic menu, with a relaxed and attractive atmosphere that is perfect for families. My favorite dish on the menu by far are the tamales, which are vegan and gluten-free, and filled with calabacitas (zucchini) or black beans. The dish also comes with rice, beans and guacamole.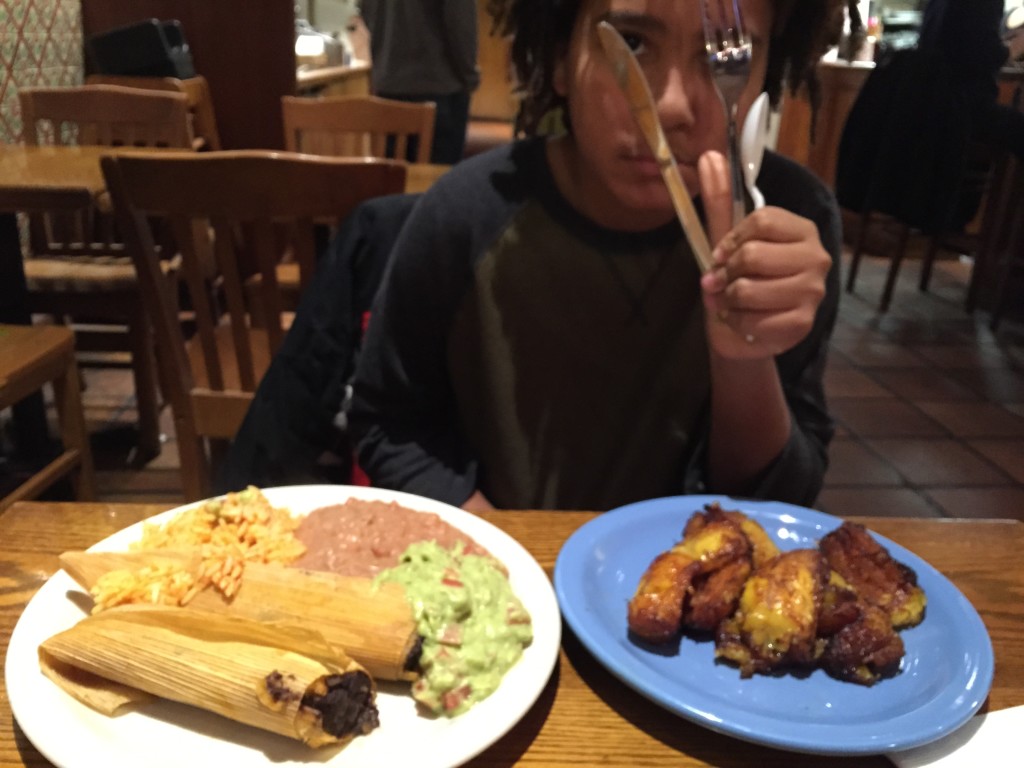 At their salsa bar you can choose your favorite salsa to go on top. And if that weren't enough, they also have my two of my favorite aguas frescas: horchata, which is a drink made from rice milk, sugar and spices; and tamarindo, or tamarind juice. The prices are reasonable, the food is ready quickly and very filling, and the staff are incredibly kind to our family.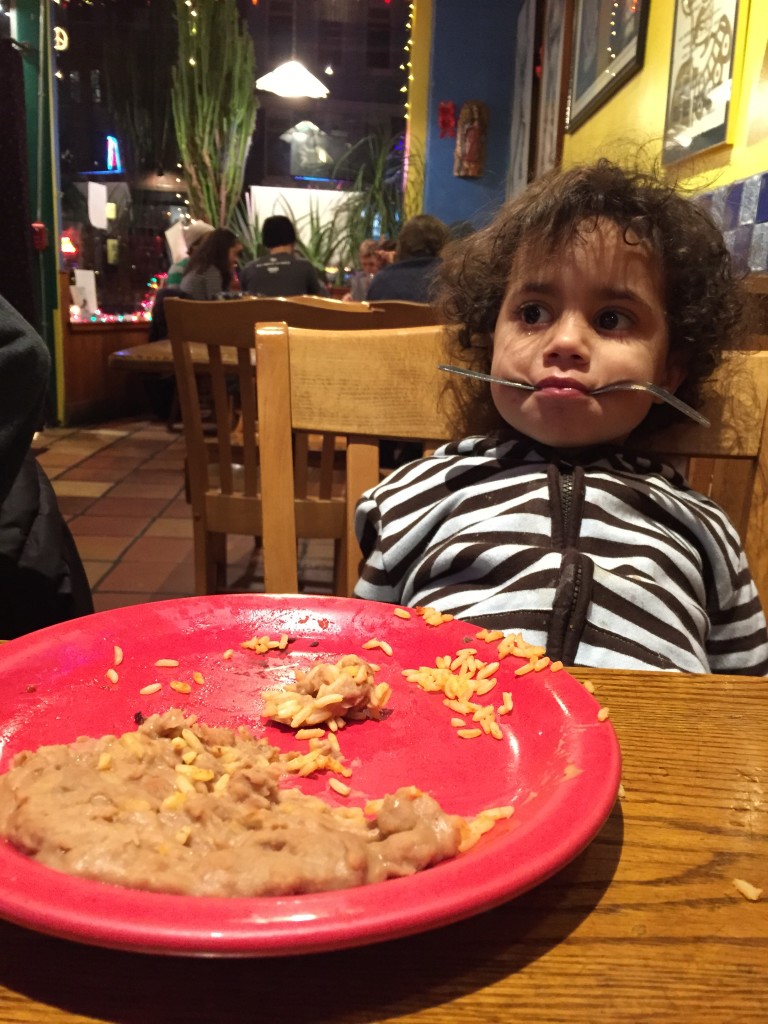 For dessert in Northampton we recommend Sweeties Candy, just around the corner from La Veracruzana. They have a sign for vegan chocolate in the window, which first drew us in. Vegan chocolate? Yes please! Always.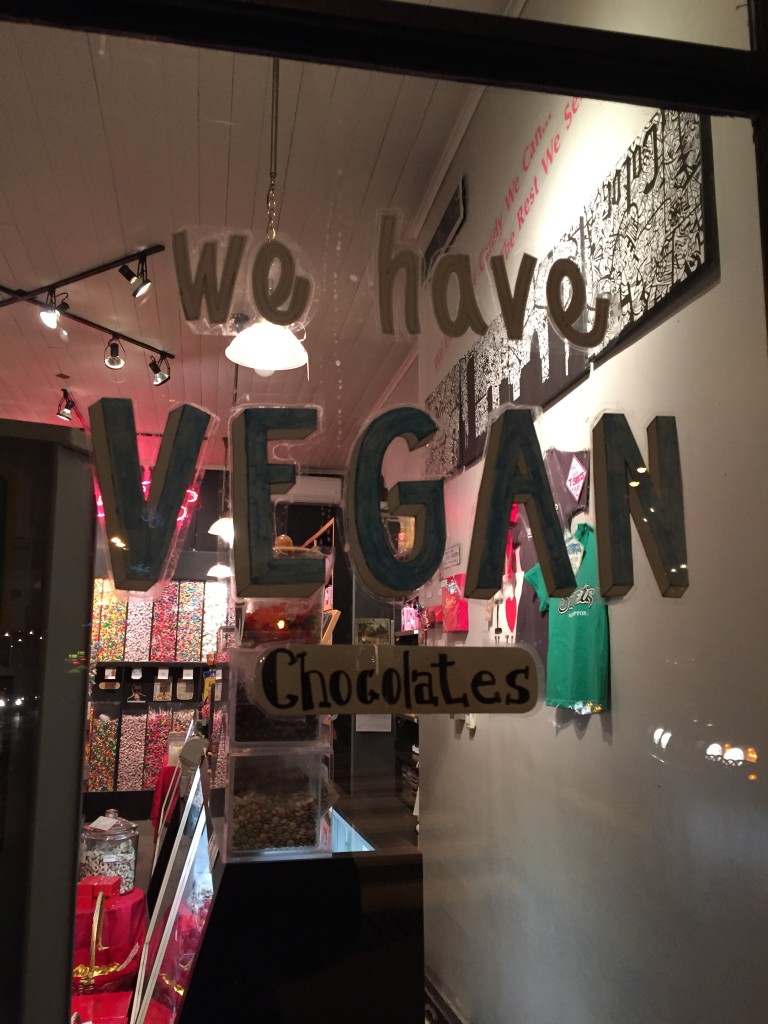 We first walked in to find a display case of many different types of fancy chocolates.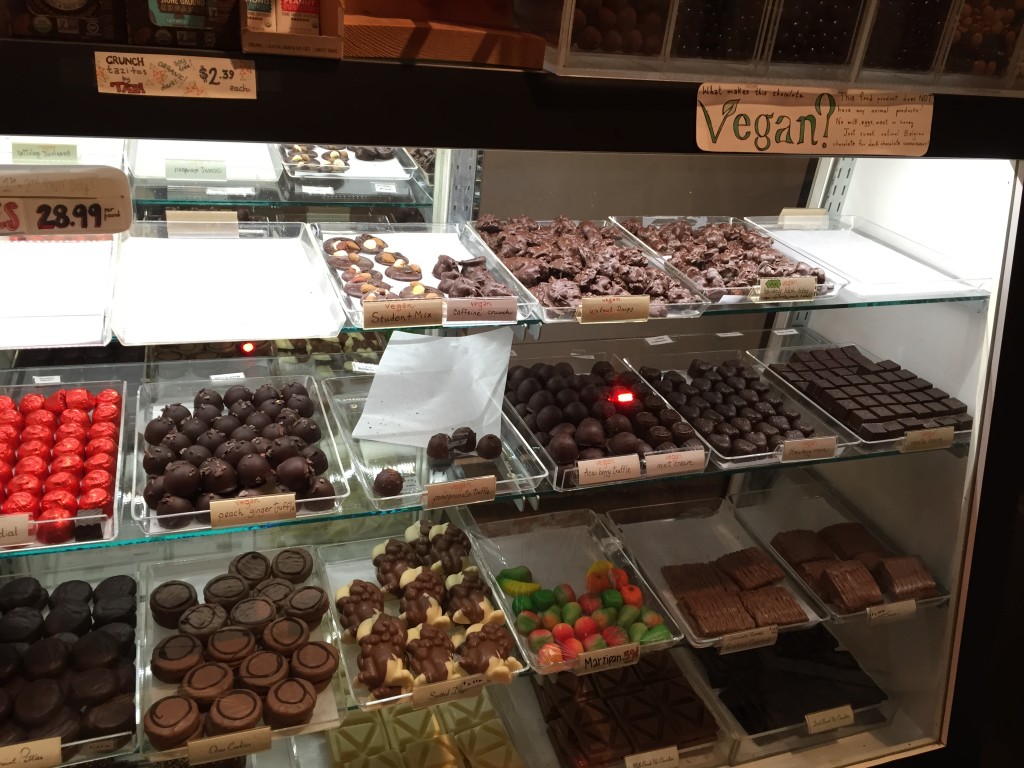 Will filled a box with them, but devoured them in the car before we even drove off. All I can say is, "heaven." This might be a new family tradition.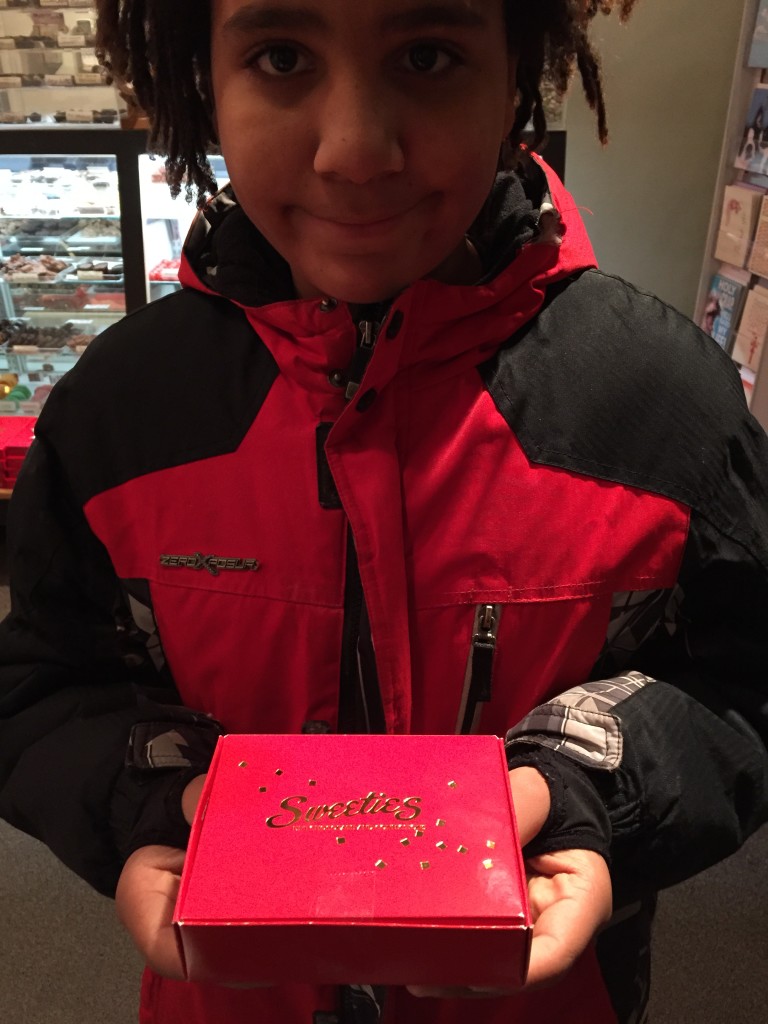 This last winter vacation in Western Mass we also discovered a popular brunch spot with fabulous vegan options called The Green Bean Cafe. We went on a Sunday morning, which meant a wait of about 30 minutes, but we found it to be well worth it. First of all, I haven't seen a vegan corn cake at restaurant since I was last in Portland, OR at The Paradox Cafe. This place might make them just as good, if not better, and the are wheat-free! Gaetano and Yabisi ordered their favorite brunch item, tofu scramble, which is called "tofu delight" here, plus veggie sausage and biscuits smothered in an almond butter gravy. Yep, we left super full and happy.

One year a terrible snowstorm hit, forcing us to be stuck in our hotel all night, which was still tremendous fun. It just so happened that a family quartet orchestra was also staying there and decided to do an impromptu performance in the lobby for several hours. We grabbed some Chinese food from across the street and played board games all evening, allowing ourselves to be serenaded by the music and the magical snow falling in front of the windows.