Featured song:
---
This past June I embarked a lifelong dream of doing a musical tour in Europe. After years of planning, booking and fundraising, our family set off on a life changing adventure. Gaetano and I went on tour as a duet performing alongside Boston based RiotFolk musician Evan Greer. In addition, Evan brought her 4 year old child, and we were also honored to have Evan's co-parent, Erin, to assist us with childcare. Entitled the Break the Chains Tour, we were 4 adults and 3 children (ages 3, 4 and 12), traveling through 4 countries (Ireland, England, Netherlands and Germany), performing 11 shows in 12 days. Afterwards, my family stayed in Europe for another 2 weeks to explore mostly Paris, with dips in Berlin and Dublin. It was a fantastically wild adventure to say the least.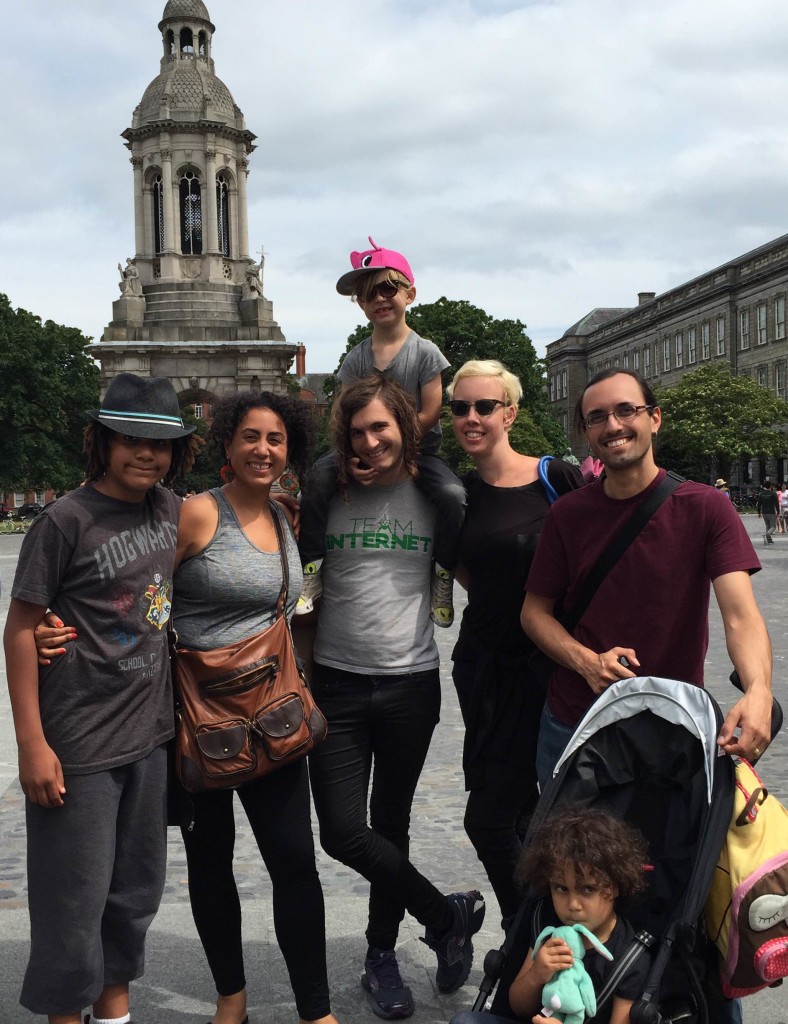 The upcoming posts on this blog will mostly be about our adventures as they relate to music and food in some of our favorite places we visited. But you can read more about our full musical adventure in a tour diary by Evan Greer, and get a glimpse of our adventure from the video below.
Our first stop on the tour was in Dublin, Ireland. After a 7 hour overnight flight from JFK, our families arrived into Dublin exhausted and hungry. In my tour panning from home, a restaurant called Cornucopia kept popping up in my research as a decent vegetarian restaurant in Dublin. Honestly, I couldn't find many other options. Cornucopia seemed to have good brunch menu, so immediately after landing we headed to our hotel, dropped off our luggage and asked a taxi to bringing us straight there. We were all dazzled by the opportunity to have a vegan Irish breakfast, which included two homemade vegetarian sausages, roasted chili mushrooms, breakfast beans and roasted red onion with fresh herbs or roasted tomatoes. The sausage was homemade, and very different from other kinds I have tried. It tasted fresh, rather that processed, with a sesame seed crispy texture on the outside, and soft texture on the inside. It was incredibly filling and a great way to get a sense of Irish cuisine for a vegan. The also had a number of delicious vegan and gluten-free baked goods, granola, and delicious soy lattes. It was definitely the best vegan option we found during our stay in Dublin.
It was also very child friendly, as was almost everywhere we went in Ireland. We even found a bar with live traditional Irish music, The Temple Bar Pub, that allowed us to have our children there until 9:30pm. It just so happened that we walked in on a night when an amazing group called Ladlane was performing, and they were incredible. It felt like something out of a dream as we held our Guinness and Irish cider enjoyed this amazing music while our children colored with joy at the table. Ireland definitely captured my heart that night.
Little did I know what more I would be enriched and inspired by. Like our amazing show at Tenterhooks, a queer feminist venue we performed at in Dublin.
Or our entire journey to Belfast, where I learned more about the anti-colonial movements of resistance against British occupation of the North of Ireland.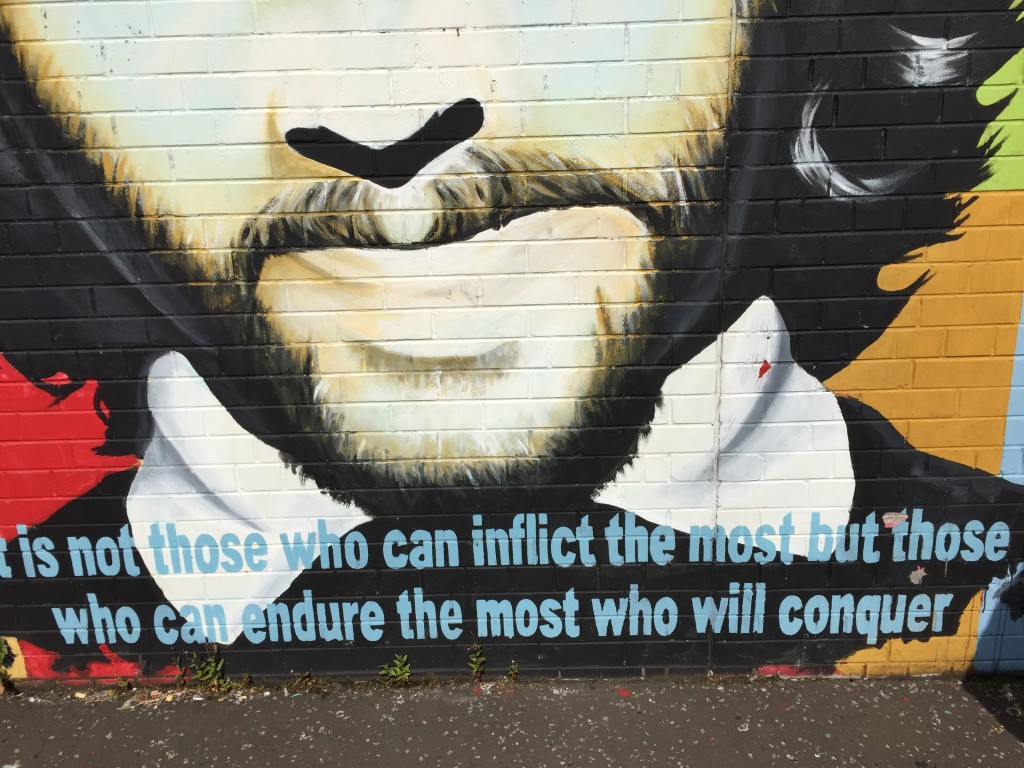 And my personal favorite, the opportunity to perform with Pol Mac Adaim, a long time anti-colonial activist and beautiful musician. I also loved the queer-friendly Sunflower Public House, where we performed.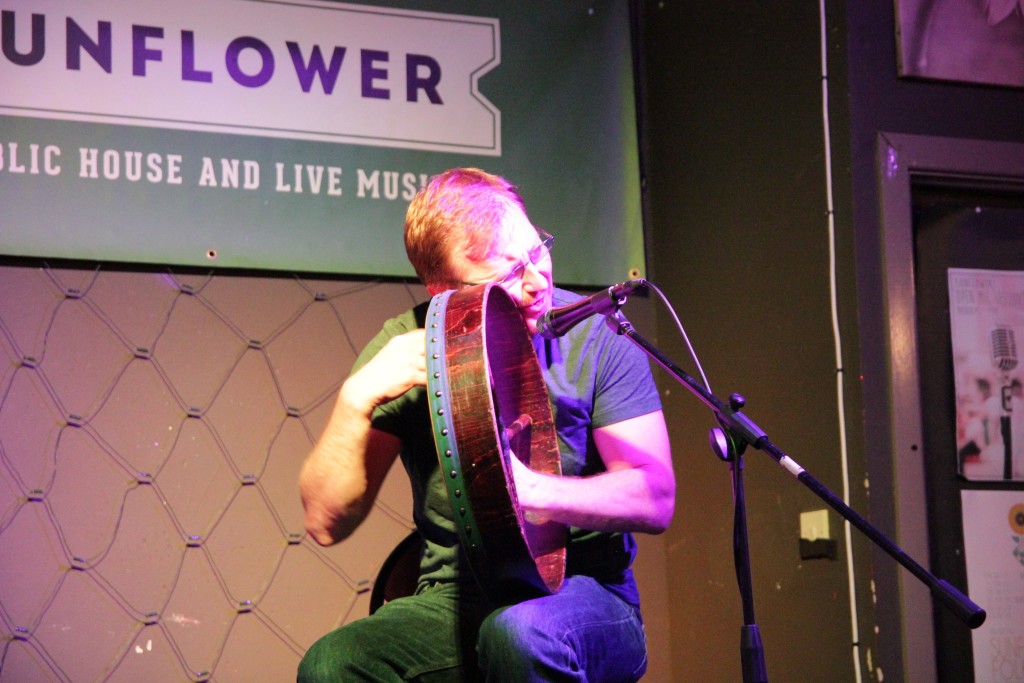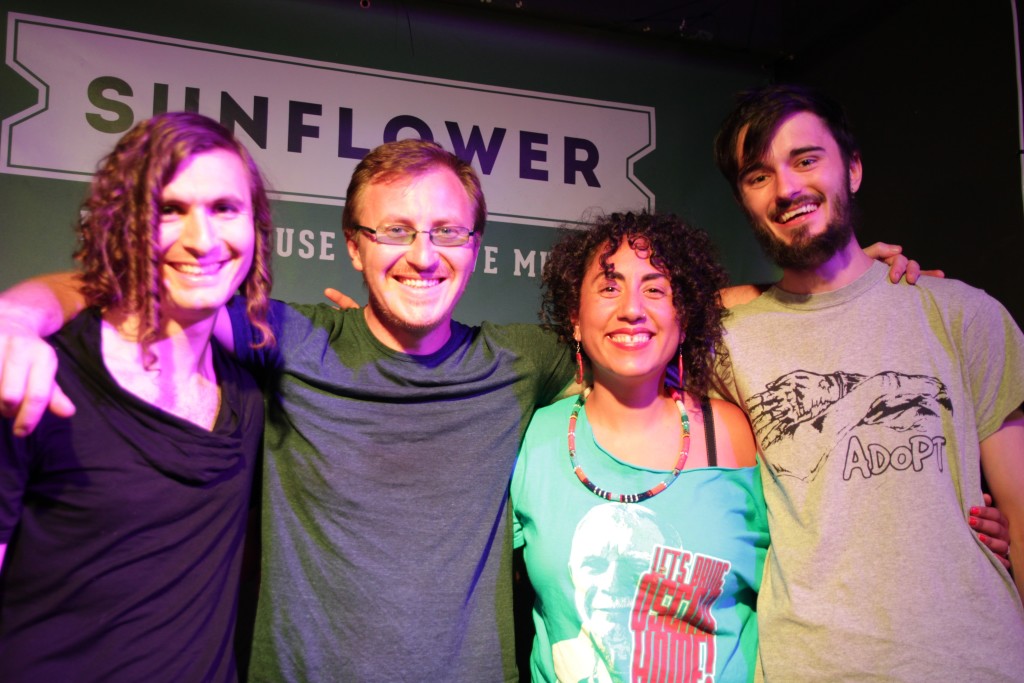 A month later, on our return stop to Dublin, we decided to eat at Cornucopia again for lunch. They had a number of vegan options ready made and available. Again, super filling and delicious. For dessert we ordered slices of the carrot cake and chocolate cake to bring a little sweetness to our heavy hearts as we prepared for the journey home.