After 18 years traveling the world as a vegan musician, and 12 years of traveling as a vegan family, I have learned quite a few traveling tips that might come in handy to you. Planning ahead and knowing what to look for while you are on the road can make a huge difference in your family's travel experience.
1.  Reserve a place where you can cook.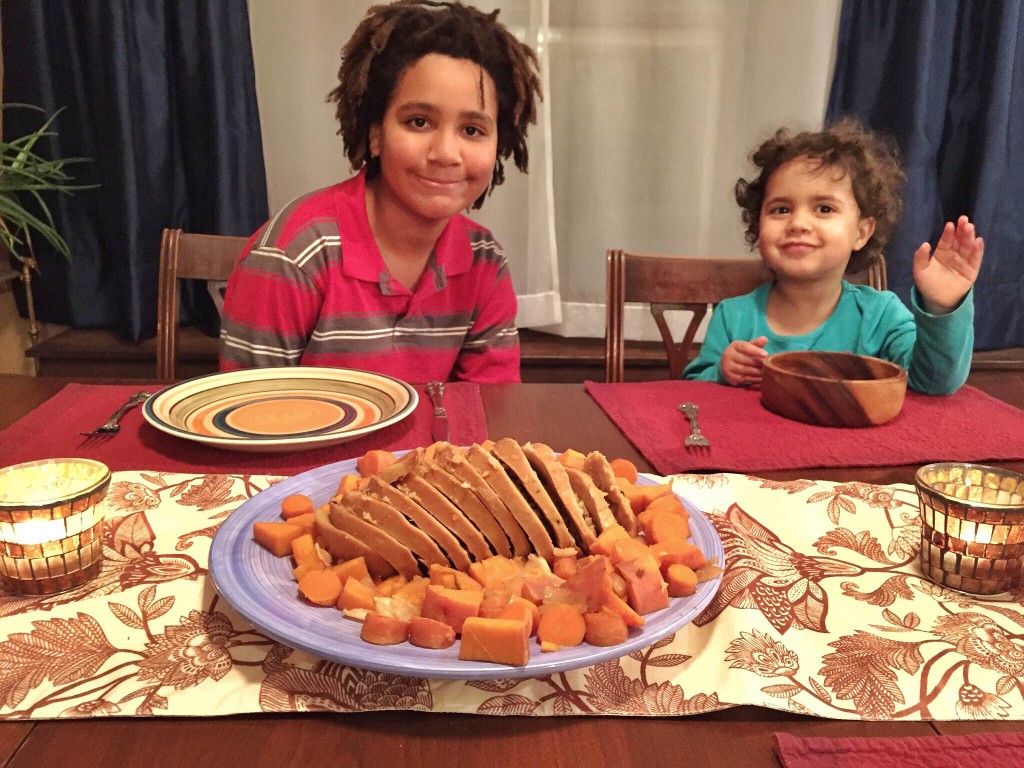 Especially if I am sticking around in an area for more than a day or two, I like to look for an inexpensive apartment or house to rent with a kitchen (which can be found on websites like airbnb.com or homeaway.com). Many hotels also have rooms with a kitchenette, or at least a mini fridge. The ability to cook and refrigerate will save money, and offer you the opportunity to explore the fruits and veggies of the local markets, which is particularly fun if you are in another country. It is also a great way for your kids to feel a sense of home in a new place. Some of our fondest traveling memories have been cooking as a family in a new place.
2. Save money by packing lunch and snacks.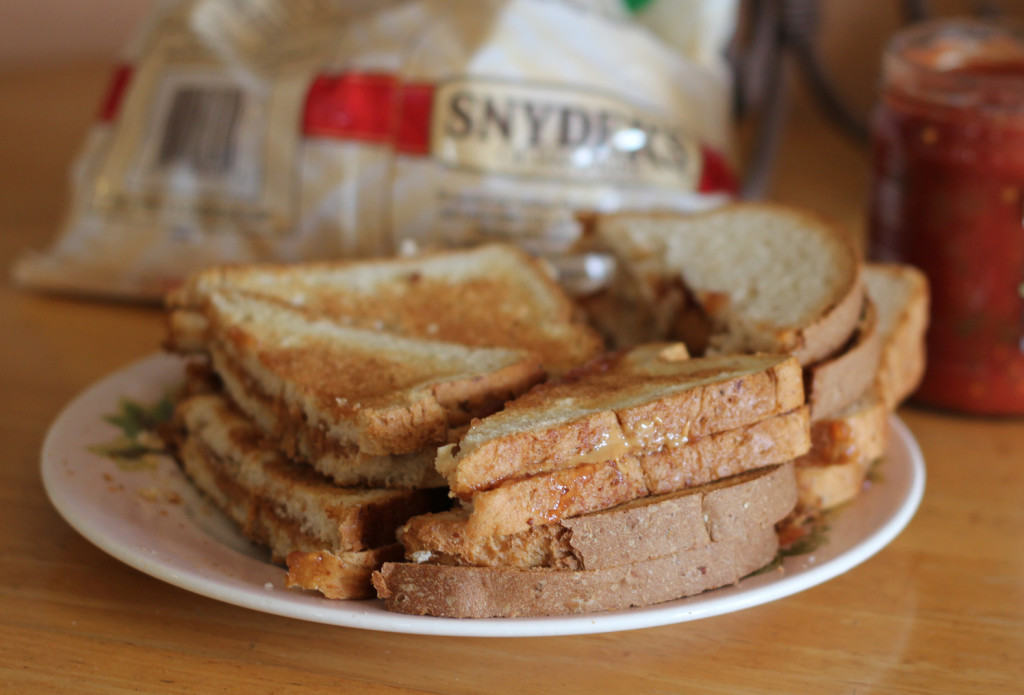 Nut butter and jelly or hummus sandwiches are a quick vegan food you can make in the morning before you head out on your adventure. Packing healthy snacks such as fruit, nuts, trail mix and bars are also essential. I always pack a soft cooler and an ice pack that I can tuck into my luggage and pull out at my destination to pack our family's food.

3. Bring small boxes of vegan milk.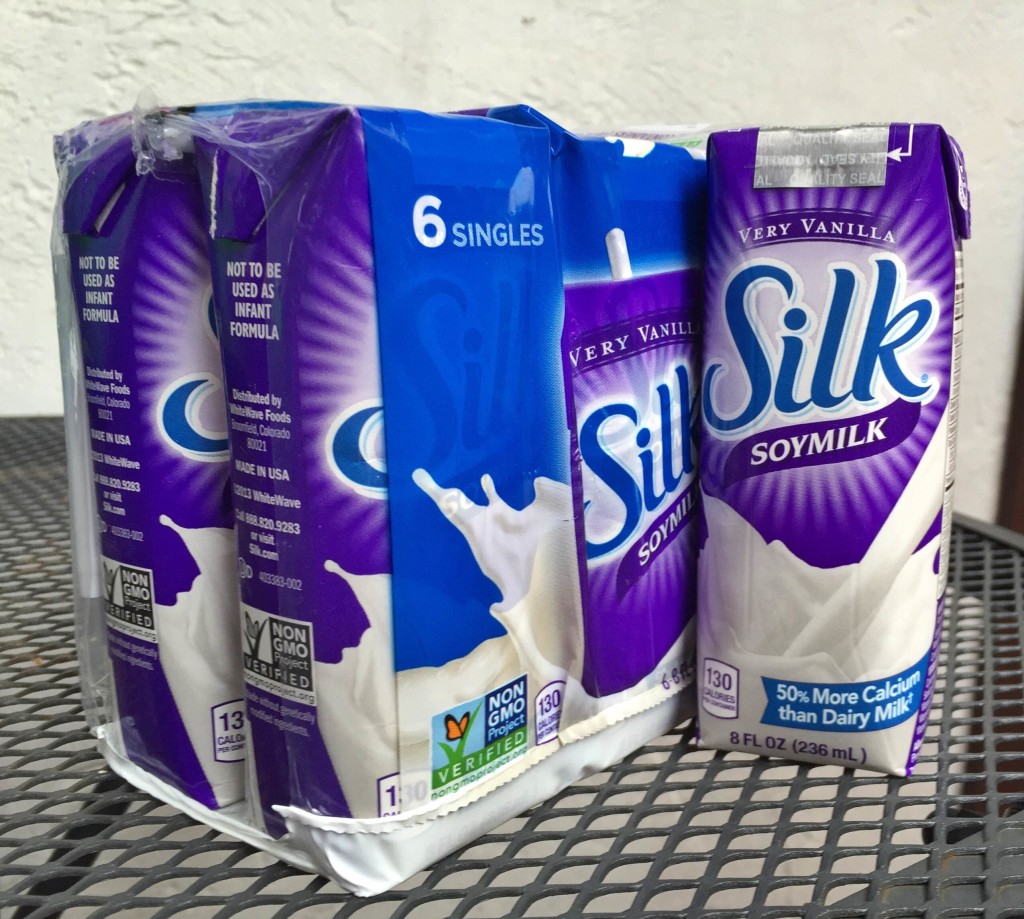 If you are staying in a hotel or bed and breakfast that offers food in the mornings, having a 6-pack of your favorite vegan milk (like soy, almond or coconut) can come in very handy if they are offering cereal or oatmeal. I prefer a 6-pack of the small boxes, rather than a larger container, because then you can use what you need and keep the rest of the boxes closed for future use without having to keep them cold. Just in case, I will often bring (or grab on the road) some cereal or instant oatmeal as well.

4. Use our listings map, happycow.com and Google Maps to find restaurants.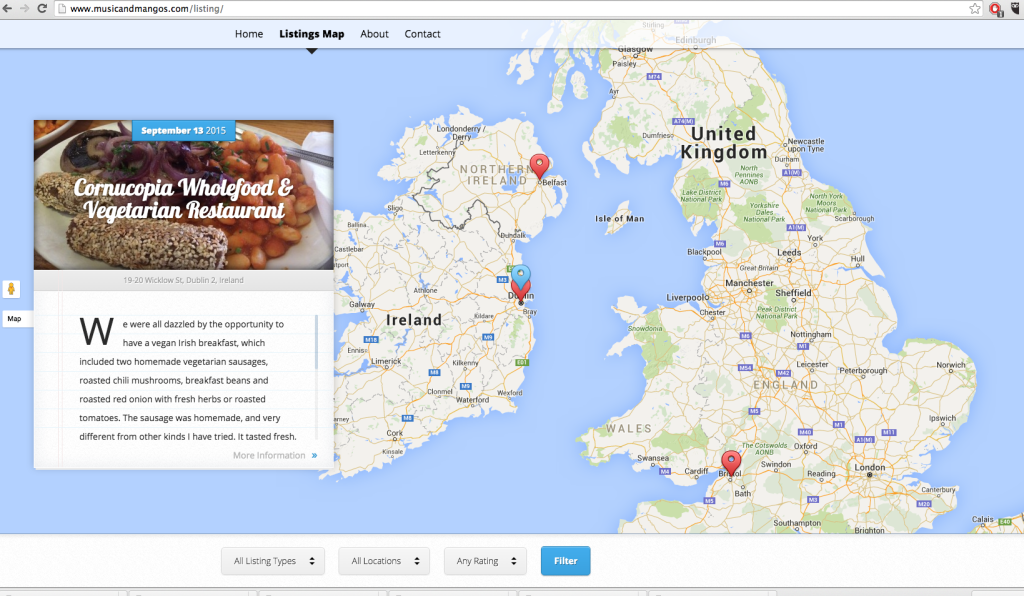 Our listings map has all of the family and vegan friendly places we have visited listed by location, and can also be searched by category. Happycow.com is another excellent resource for finding vegan-friendly restaurants and reviews almost anywhere in the world. Typing "vegan" or "vegetarian" into a smart phone Google Maps app can also help locate possible vegan-friendly restaurants near your location. Because my hungry children so quickly become cranky children, I find it helpful to do as much of this research ahead of time as possible. This is especially true if you are going to be traveling to an area where with limited internet access.

5. Find a local farmer's market or food co-op.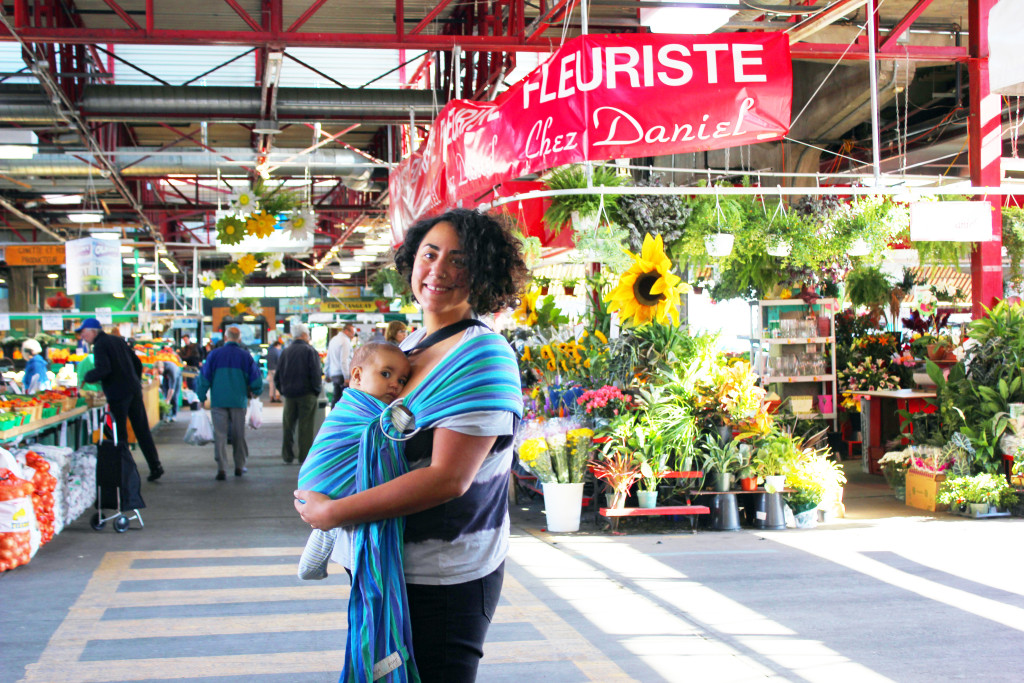 A quick google search can help you locate when and where to find the local farmer's market and food co-op, which will often have a number of vegan food options prepared and for cooking. A farmer's market can also be a fun travel destination with bright, colorful local food and often with music and other family friendly fun.

6. Look for Asian, Middle Eastern, Central American and Italian cuisine.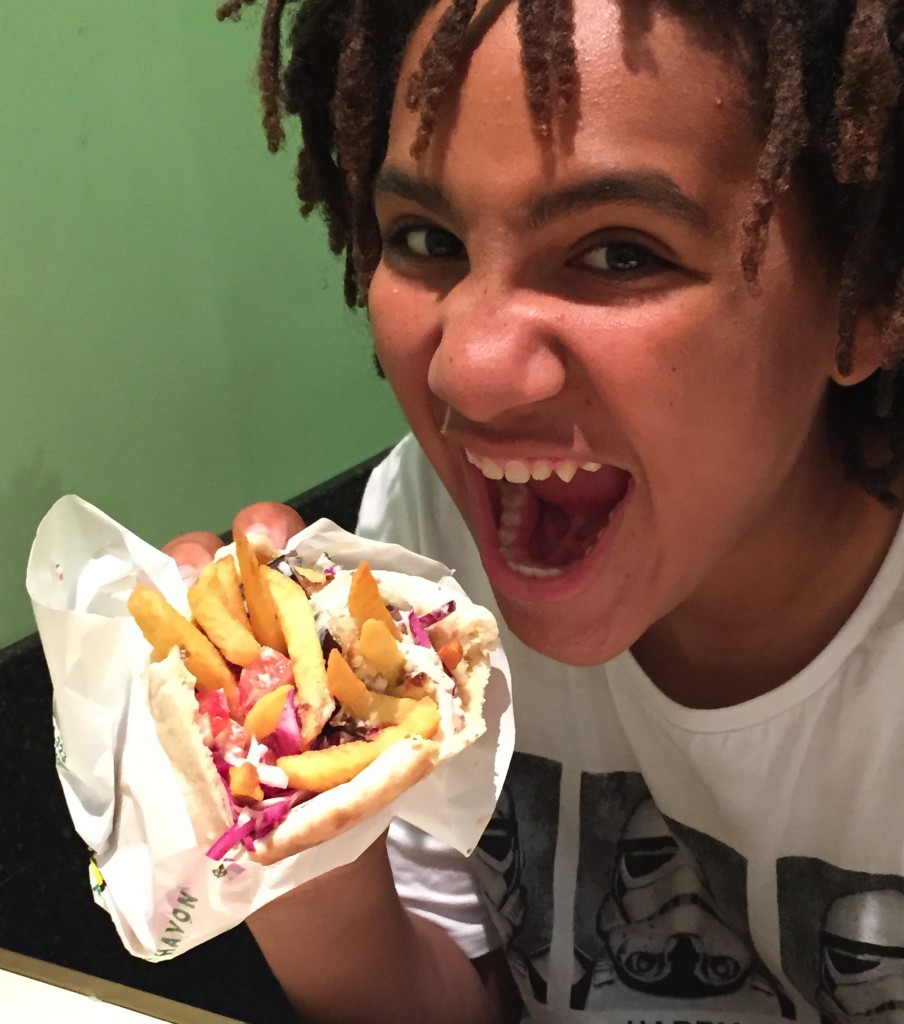 Chinese, Thai, Indian, Middle Eastern, Mexican and Italian cuisine can be found in most cities and towns within the US, Canada and Europe, and of course, in their countries of origin. Many will have vegan items on their menu, as is especially true for many Chinese, Indian (ask about ghee), Middle Eastern and Italian restaurants. Others, such as Mexican or Thai restaurants, can prepare a vegan alternative, such as vegetarian tacos without cheese or Pad Thai without eggs and fish sauce.
7. Learn food names and phrases for traveling abroad.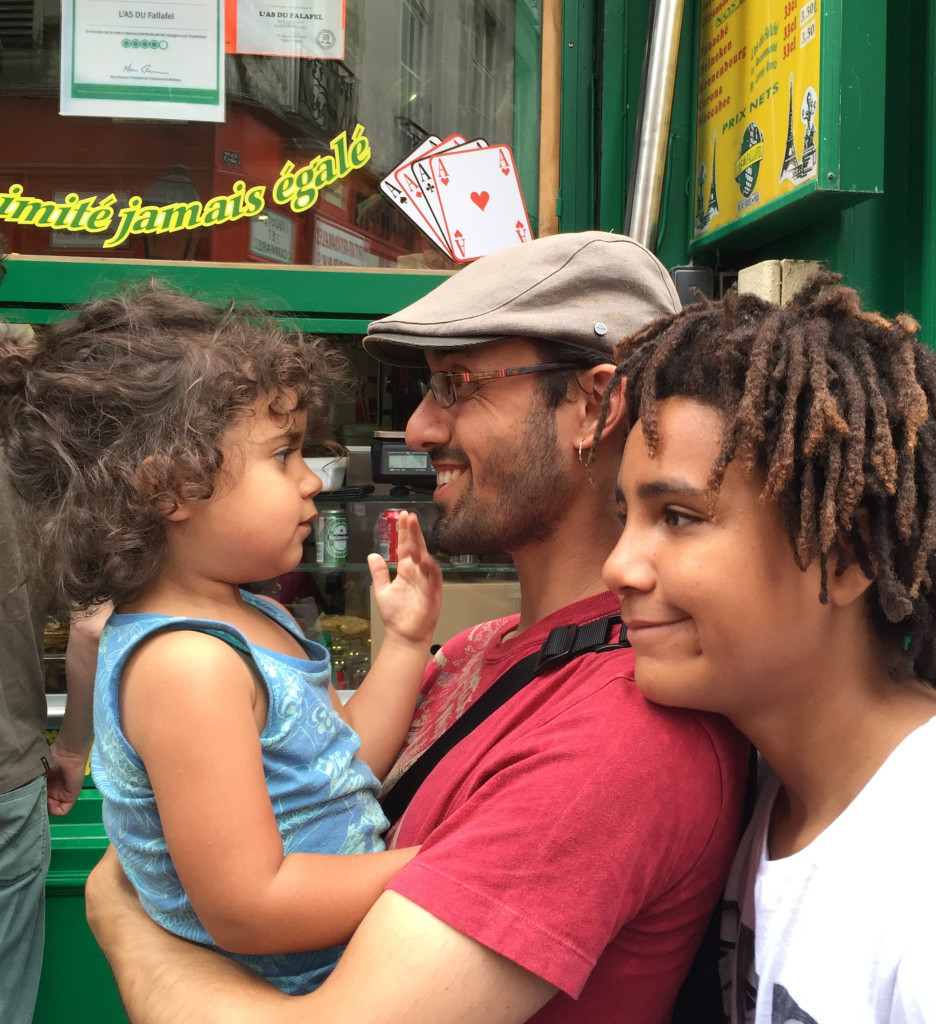 I enjoy learning the names of food and food related phrases with my children while we are traveling in a country where we do not speak the language. It is a great way to get the food you need and learn a bit of the language together while you are doing it. A language book or language phone app can be helpful for learning food names, as well as useful phrases like "without meat", "without cheese" or "without milk", and of course, "please" and "thank you."
8. Be honest with hosts about your diet needs.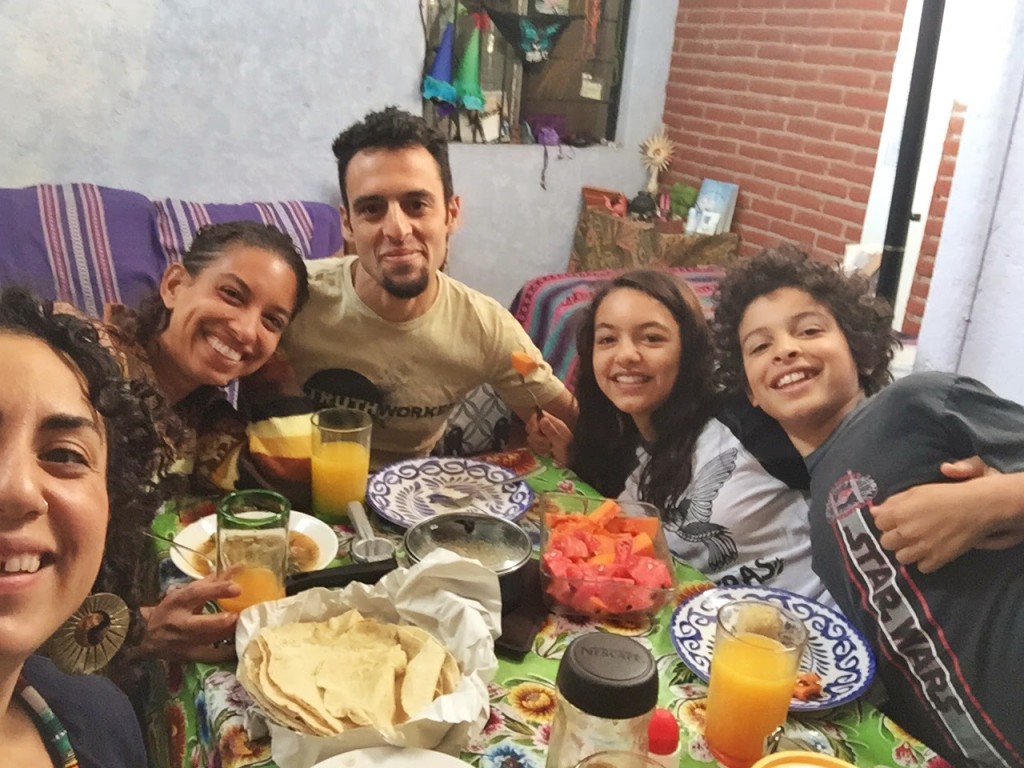 In my many years of traveling, I have learned that most hosts love to make families happy, and will do their best to accommodate your family's diet needs, even if they are not familiar with it from the start. If you are traveling to visit a friend or relative, let them know your family's diet needs ahead of time, and even suggest some simple things they can make or buy. I have seen so much joy come from hosts who watch us enjoy the special meal they have put together for us when we arrive. Another option is to offer to cook together, which is also a great way to get close to someone, and have a cultural exchange.
9. Plan ahead for plane travel.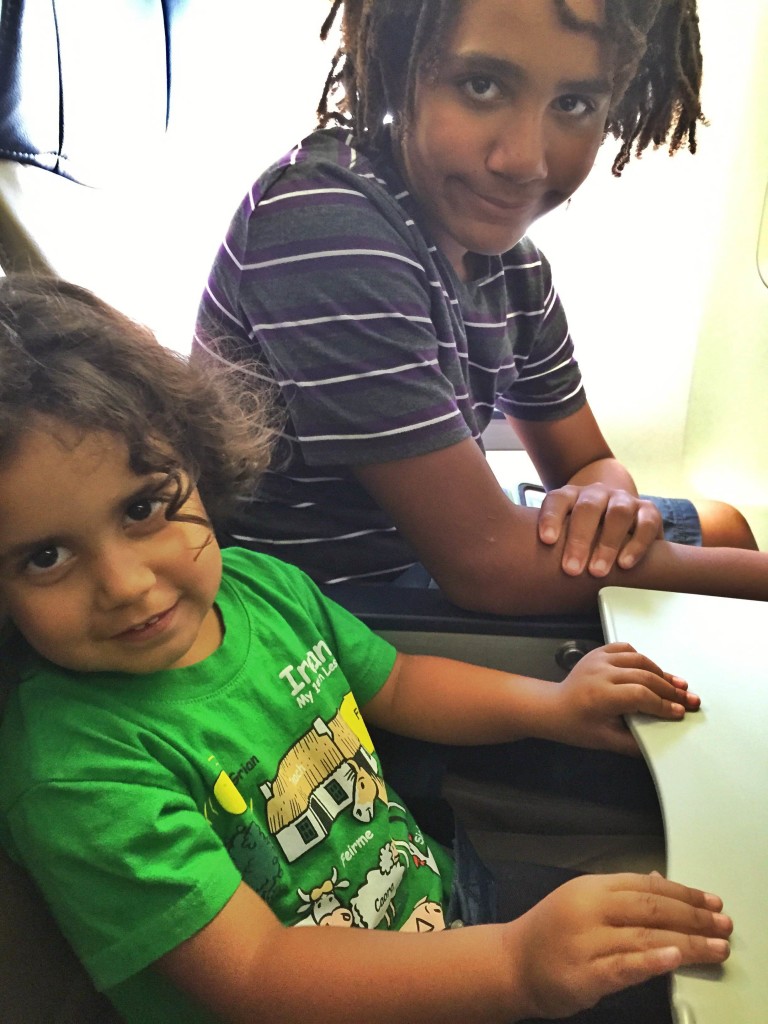 Traveling by plane can offer some obstacles for a vegan family, so it is important to plan ahead. Call at least 72 hours in advance to request a vegan meal. Some airports may have eateries with vegan options, but I often find it is better for my wallet and our tummies to bring our own non-liquid food and snacks. Make sure alternative milks and other liquid items are stored in your stow away and not your carry on luggage. Lastly, be especially mindful of being sanitary when you are traveling with your family in airports. I always carry hand sanitizer and natural disinfecting wipes with me to wipe down chairs, tables and tray tables.

10. Add an occasional bit of sweetness.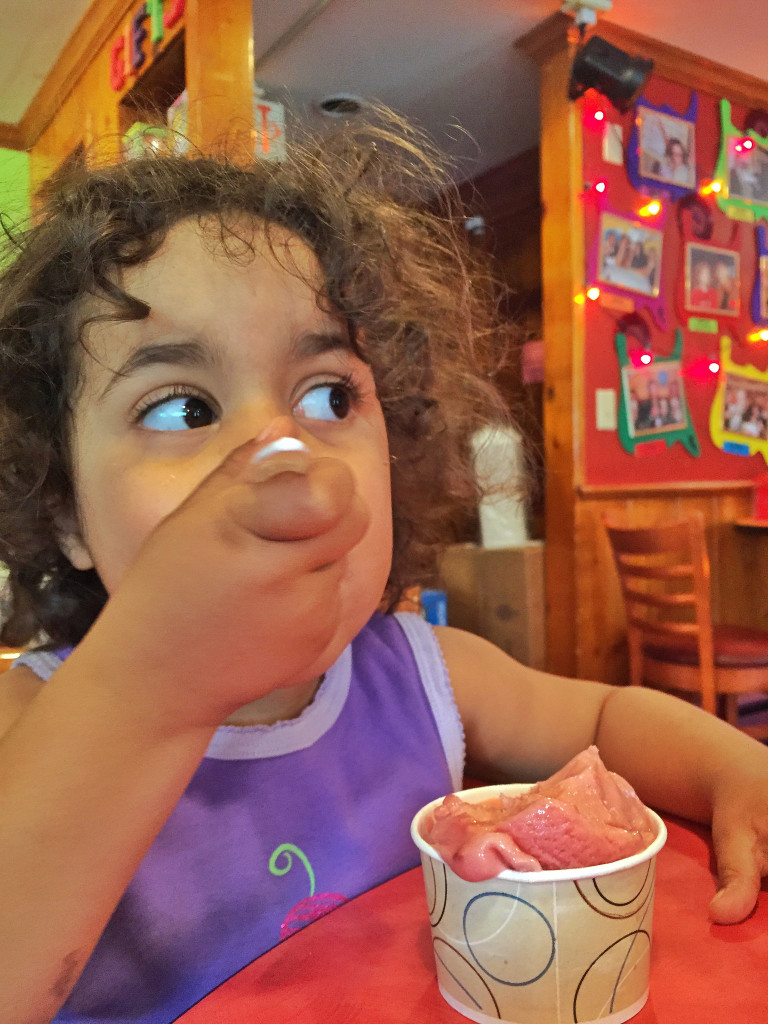 After a bunch of traveling, it is nice to offer the kiddos an occasional bit of sweetness. This could be something you bring from home, like homemade healthy truffles, which you can freeze the night before and stick in your cooler the next day for your travels. You can also look for places that offer vegan desserts. Two of my favorite easy vegan dessert finds are ice cream shops that have sorbet and Thai restaurants that have mango sticky rice.