The last day of our Break the Chains European Tour this past June landed us in Berlin, Germany. It has always been a dream of mine to visit Berlin, and it was even more exciting that I would have the opportunity to perform there. But the most exciting part of our visit was that we were there on the 12th birthday of my eldest child. What an incredible way for a travel loving vegan foodie to celebrate this special day! The entire tour we promised him that when we arrived in Berlin, we would feed him some of the best vegan food in the world, and we aimed to deliver on that promise.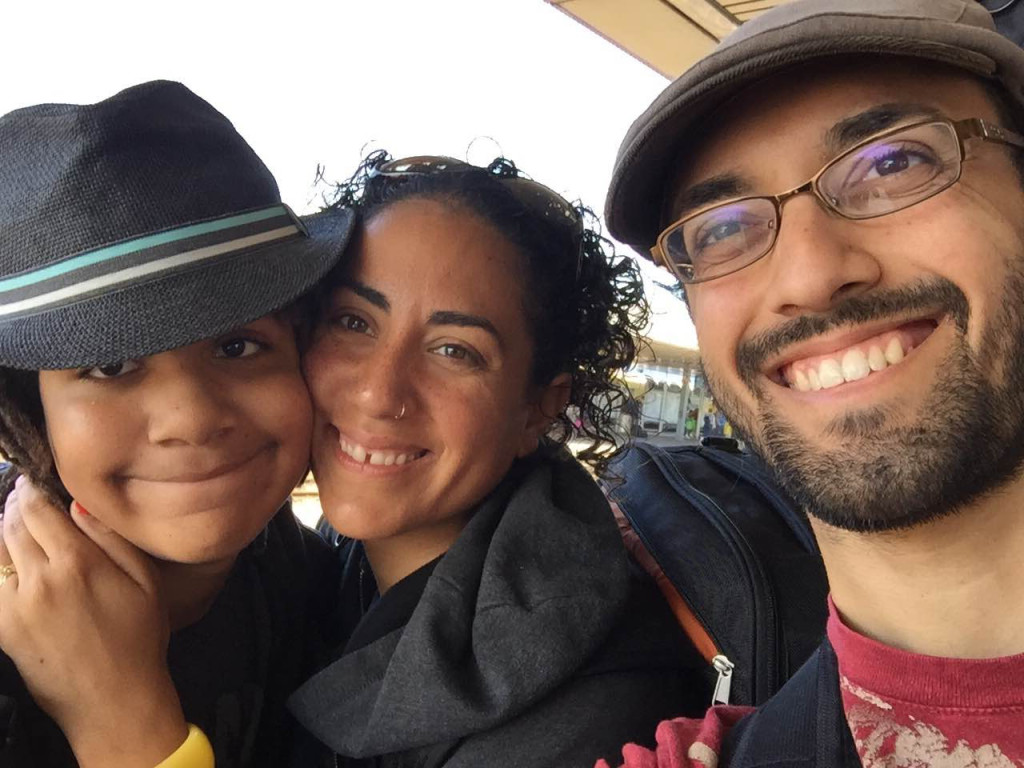 However, we had some logistical constraints we needed to be mindful of. We had a performance in the evening, and needed to make sure we arrived on time. So any where we chose to eat had to be situated near our venue. Luckily, Berlin is a vegan haven, full of food options around every corner. And it just so happened that not too far from our venue was a vegan creperie called Let It Be. My son loves vegan crepes ever since he had one in Montpelier, VT at The Skinny Pancake, so he was excited to taste what Let It Be had to offer.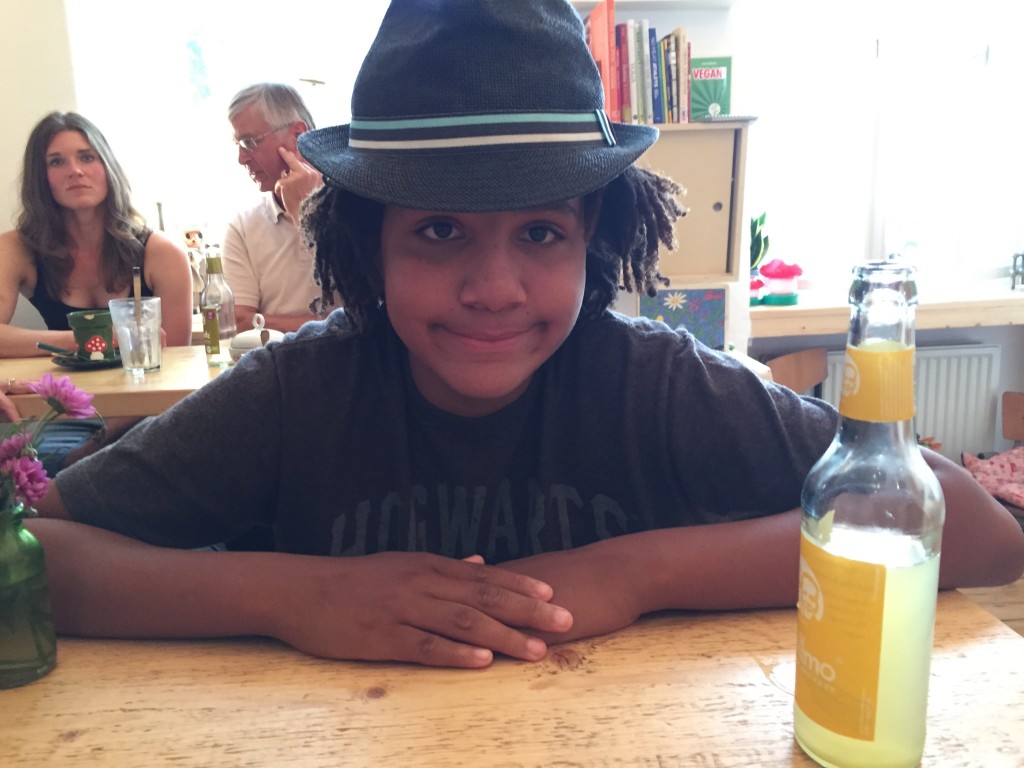 When we walked in, we were first impressed by the bright, artistic and family friendly atmosphere of the restaurant. There was a corner with children's books and toys for families to use.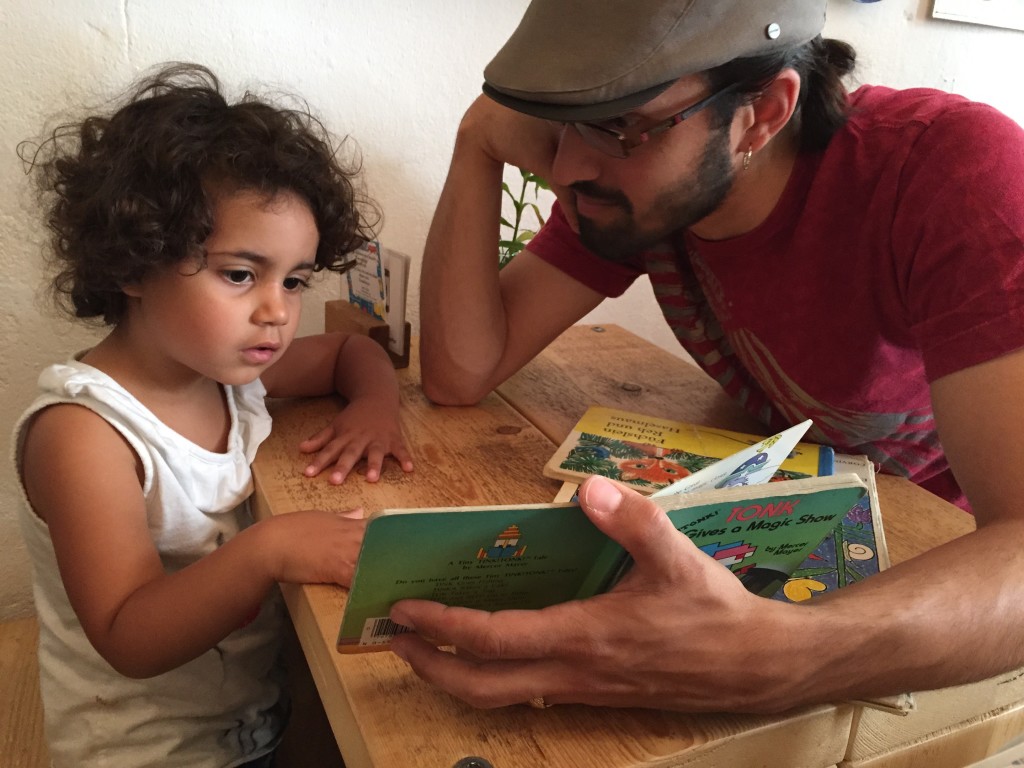 Looking at the menu was very excited, filled with vegan crepes, burgers and sandwiches, as well as breakfast and desert options. We also excited about the dishes named after many artists we like, such as the Erykah Badu, the Woody Harrelson or the Joan Jett. In fact, I think we were a little too excited based on the surprise of the person taking our order by the amount of food we were ordering.
One of our orders was the Erykah Badu crepe, with semi-sweet and mildly spicy chickpea curry and chutney.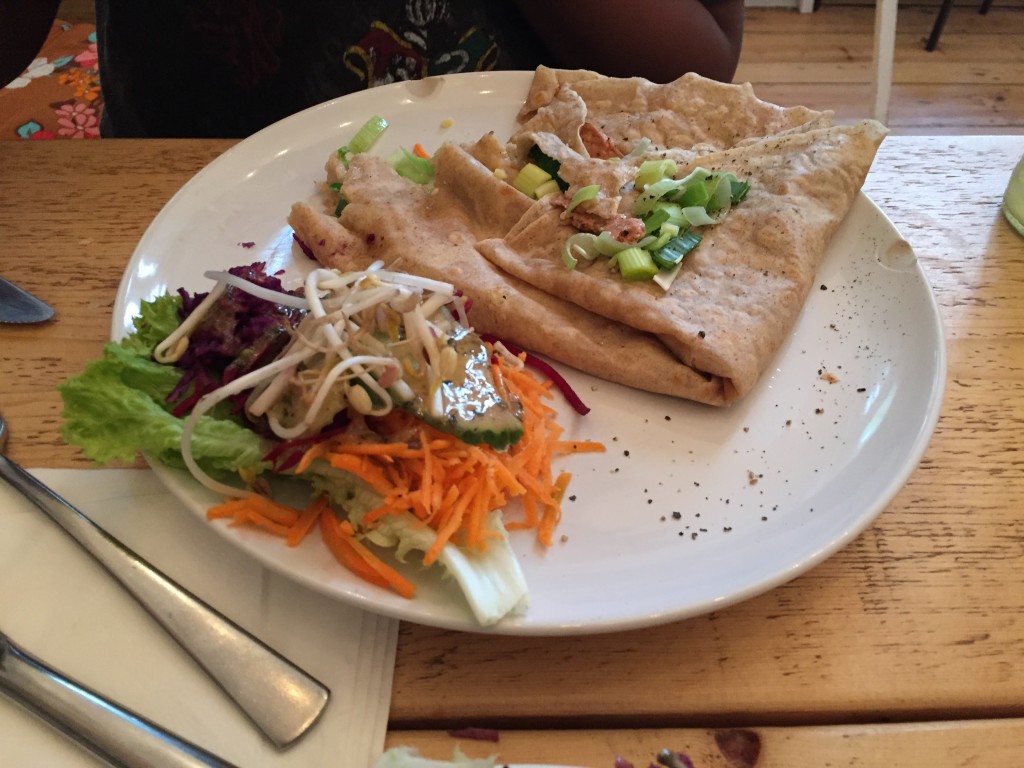 We also ordered the Daryl Hannah, with sun-dried tomatoes, beet root-carpaccio, arugula and mint pesto.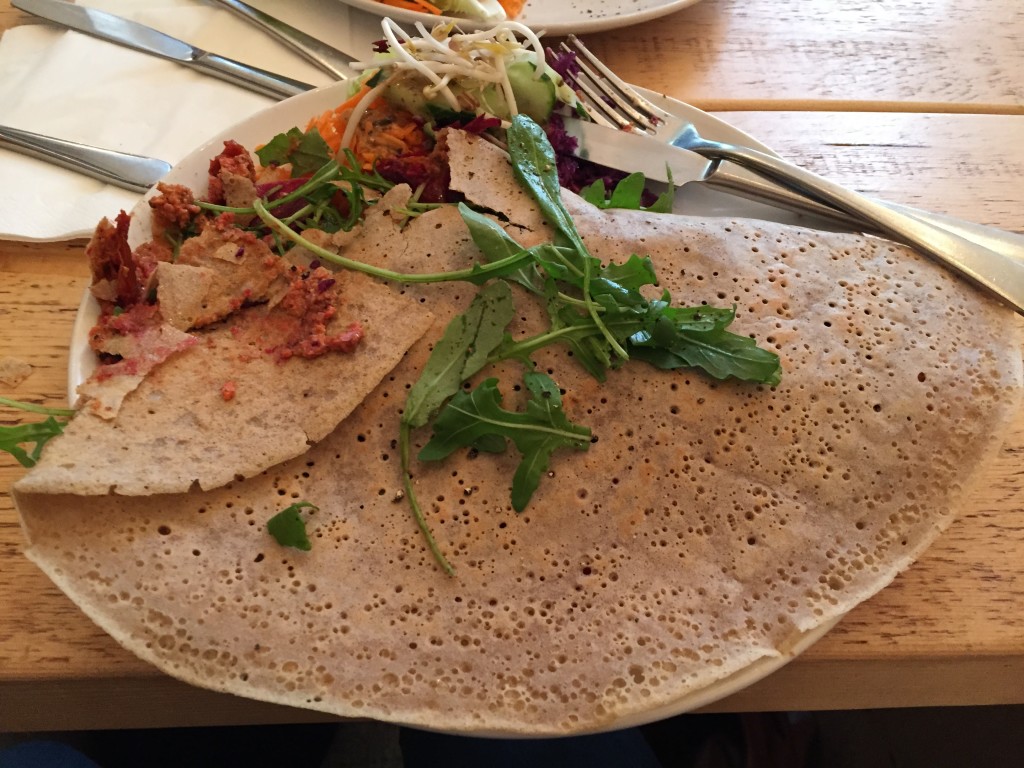 Since I am gluten-free these days, I ordered the Johnny Marr, with gluten-free bread, caramelized tofu, apple, walnuts and chutney. My son also begged us to order their mac n cheese side. All four orders were outstanding and incredibly filling.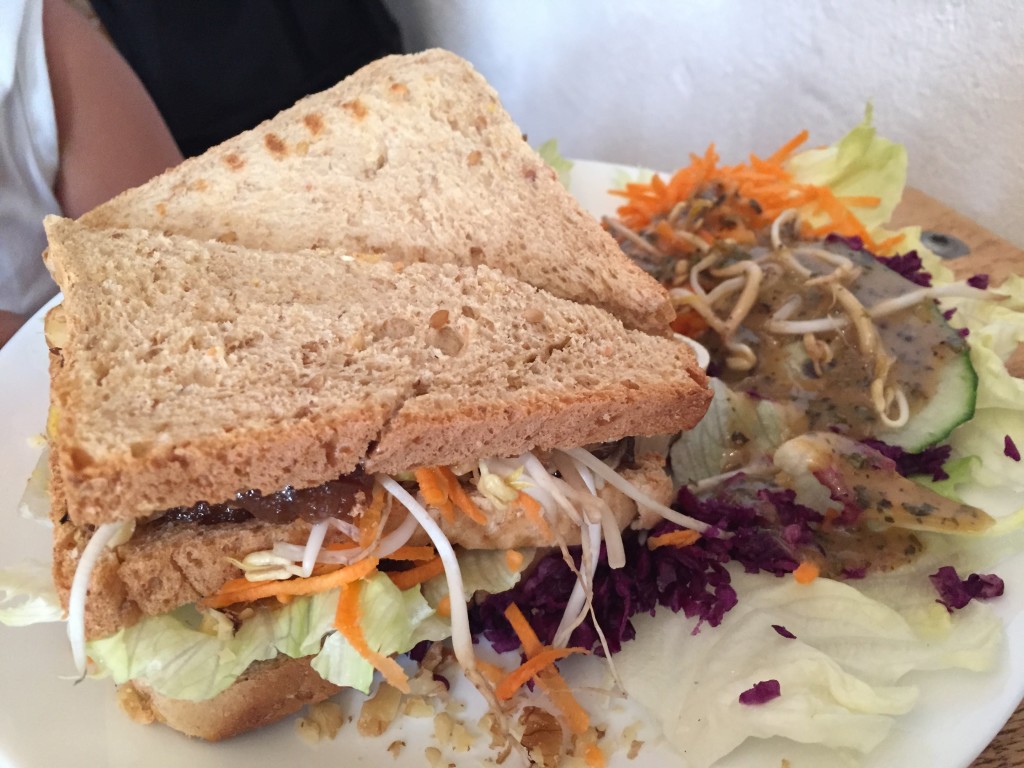 We gleefully rolled ourselves out of the restaurant, and walked along to our next stop, Klunkerkranich, the venue where we were performing that evening. We arrived at the address and looked around everywhere for the venue, but couldn't find it. All we could see was a large mall. We texted our friend who helped set up the show to see if we had the right address, and realized that the venue was actually a rooftop garden on the top floor of the mall. So, we curiously walked into the mall and into an elevator to the 5th floor. The elevator let us out into a parking lot, which we walked through to the very top, and were in complete awe of what we found. It was indeed a rooftop garden full of people, music, food, drinks, art, plants, and the most gorgeous view of the city!

We enjoyed mixed drinks made with fresh squeezed fruit and freshly ground herbs grown right there in the garden, and looked out at the city below. Our youngest child played in the sandbox built right in the center of the garden. Our family was seated in joy.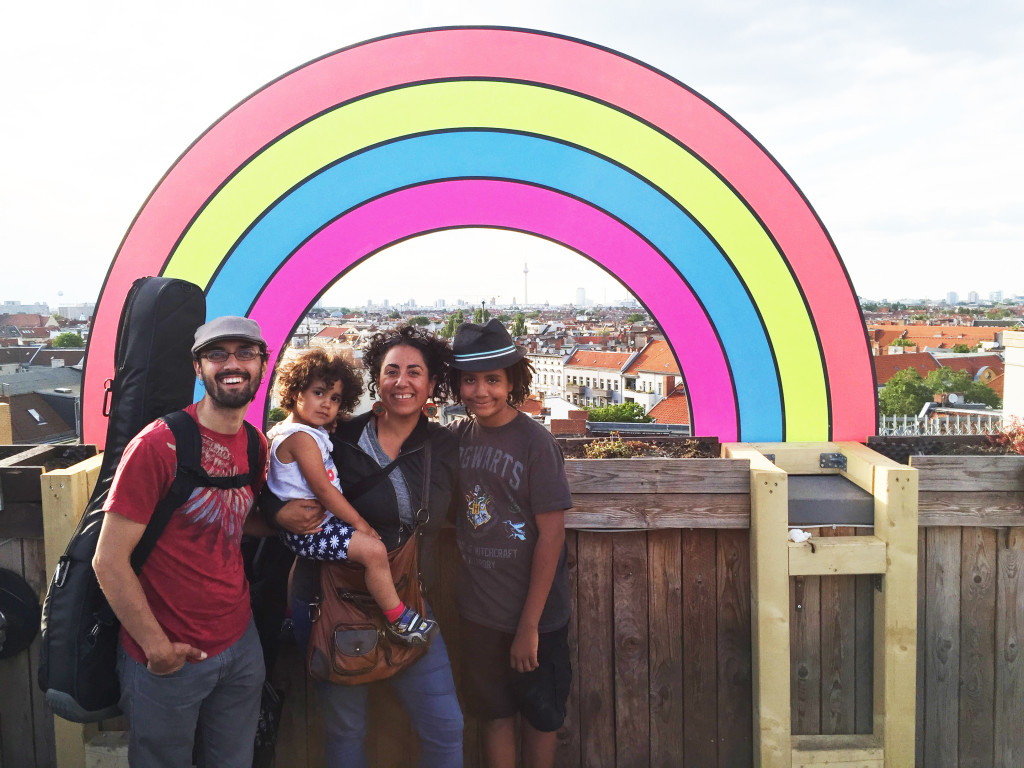 Our performance was very warmly received, and as I looked out at the audience and the sun setting over Berlin, I just couldn't believe that we had the honor to end this spectacular music tour, and celebrate this spectacular child, in the such a spectacular setting! These are the experiential gifts that we will remember for the rest of our lives.
Now read the post again with our featured song!