One of my favorite things I love to eat in the world is a good old bagel from New York City. I regularly travelled to NYC a in my childhood to visit my grandparents, one set who lived in East Harlem, and the other in the Lower East Side of Manhattan. I can't remember the exact day that I first ate a bagel during my childhood, but I have distinct memories of the pure joy I received getting a fresh warm bagel from the bakery. Today, my family still experience this collective joy when we fly or drive into the city. JFK and LaGuardia are the primary airports we use for international travel, and we often find ourselves practically jumping off the plane to get to get to one of our favorite bagel shops as we quickly as possible. It is our favorite reward after long travel, and our acclimation back to home.
My excitement visiting the city recently turned to sadness as I accepted the fact that my body does not like gluten. I could probably giving up any bread product on the planet, with the exception of an NYC a bagel. But being that NYC is one of the hippest cities in the world. I thought it would be worth a shot to see if any of my favorite spots were now carrying gluten-free bagels. By the grace of goodness they do!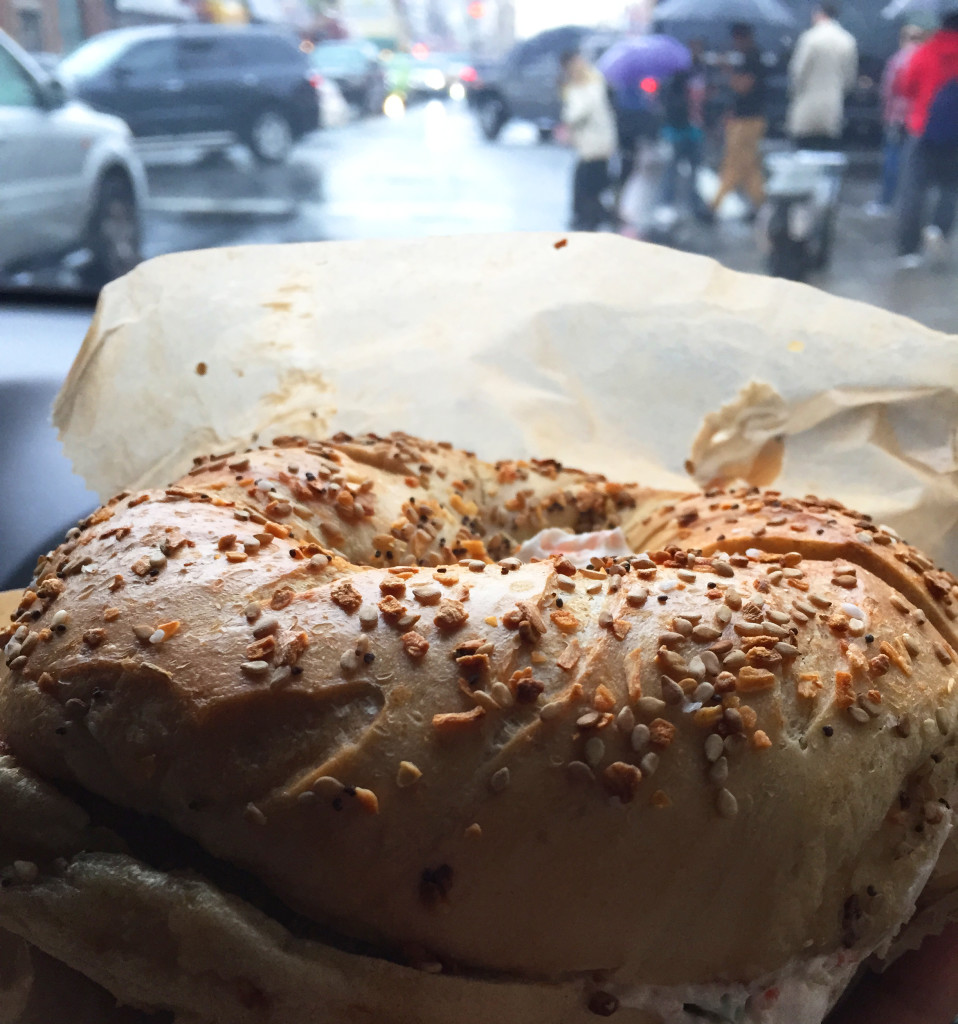 One of our favorite bagel shops we run to is Brooklyn Bagel & Coffee Company, particularly the one on Broadway in Queens. It is not too far from the airport and very close to where Gaetano's family live. I'm my most recent trip there I learned that they in fact do carry gluten-free bagels, and it was absolutely delicious!
However, be aware that they sell out fast, so grab it early. The next day, I went to grab another gluten-free bagel at 10am and they were all out. But because we are in NYC I did not give up hope. After a Google search and some phone calls I found another great bagel shop that carries delicious gluten-free bagels. New York City Bagel and Coffee House has a fun atmosphere with a lot of eating space and friendly workers.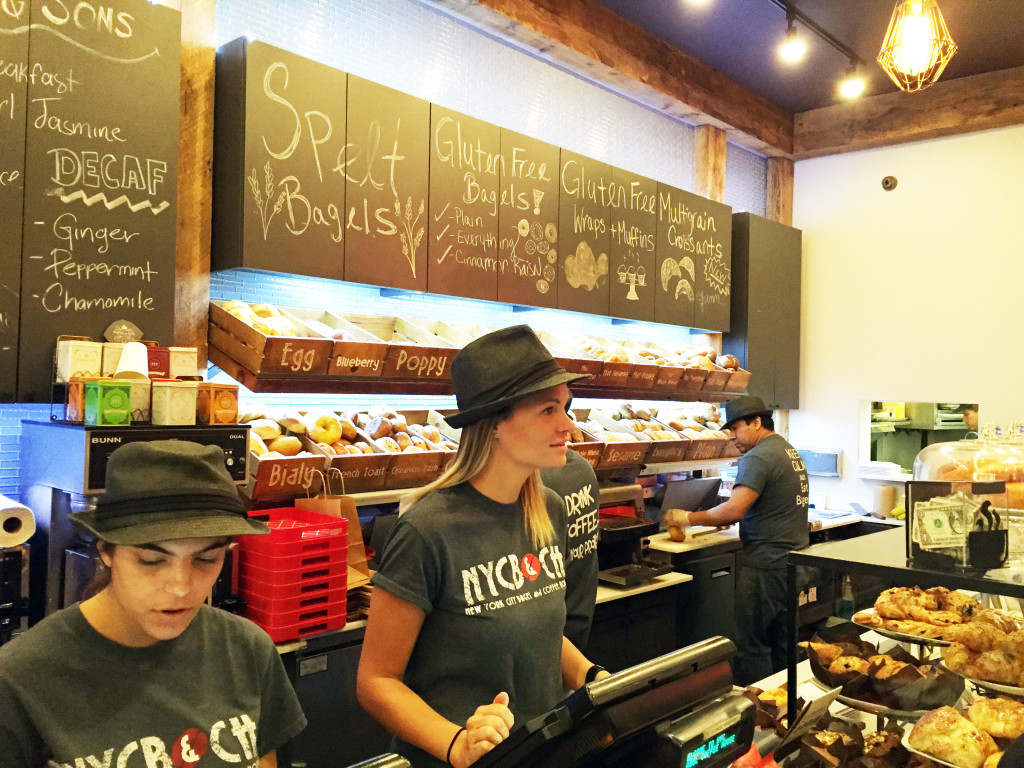 And like Brooklyn Bagels, they have delicious tofu cream cheese in a variety of savory and sweet flavors.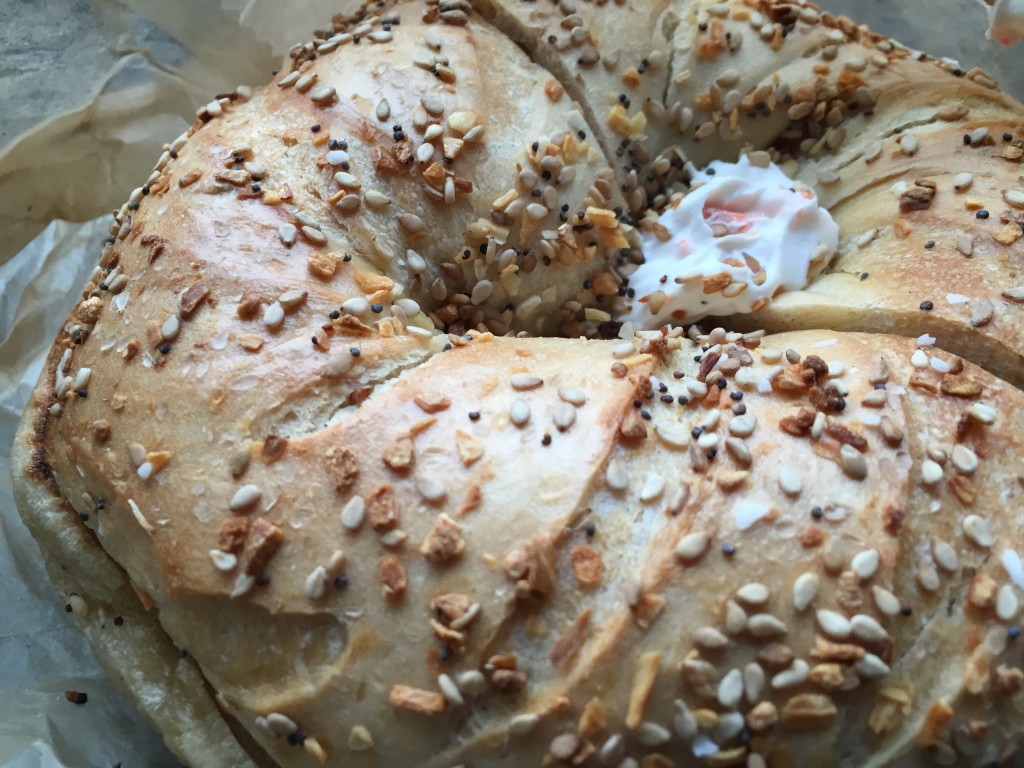 I will say that this summer I had one gluten-free bagel on my travels that might give both of these shops a run for their money. NYC pay attention to Bagels and Beans in Amsterdam, Netherlands, cause they got it going on. Stay tuned for my next post about my vegan findings in Amsterdam.
Where have you had your favorite gluten-free bagel? Let me know in the comments below.
Sign-up here to get emails about my upcoming posts and special giveaways.
And if you like this post please share! Thanks!