For the past several years, my brother has stayed in Old San Juan for about a month each winter to run a college program (I know, lucky him!). Three years ago, when I was visiting Puerto Rico with my family, he recommended we check out a vegan-friendly restaurant called Cafe Berlin located in Old San Juan. To be honest, in all my years visiting Puerto Rico, I hadn't really spent too much time in this area before. I prefer to be close to the beautiful nature of the mountains or beaches, or with my extended family, rather than in the high tourist and high traffic area of Old San Juan. But, upon my brother's advice, I decided to really spend some time getting to know Viejo San Juan a little better, allowing myself to embrace being a Nuyorican tourist for a while. Well, I confess, I enjoyed myself thoroughly! We did it all — museums, eating piraguas in the plazas, flying kites on the grassy hill, and watching the sunset over the ocean at El Morro. We even saw an exquisite projection light show on the history of Puerto Rico that got our artistic minds going wild. And my brother was right, Cafe Berlin was a vegan haven in Puerto Rico.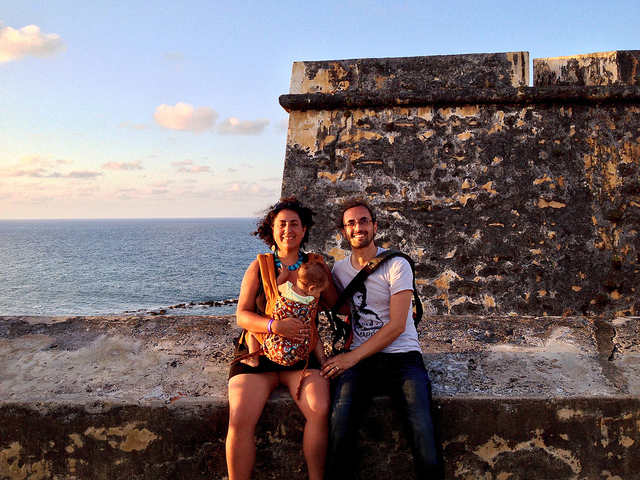 This February, Gaetano and I took our first trip to Puerto Rico without the kids. We were shooting a music video and only had a short amount of time to accomplish this task. But before we began our journey to the west coast of the island, we decided to make another stop back in Old San Juan for a romantic dinner at Cafe Berlin. The menu has a huge selection of vegan and gluten-free possibilities, all criollo (traditional flavors) inspired, with exciting twists of taste. That night, I was having a craving for one my favorite Puerto Rican dishes, mofongo, and it just so happens that they have an excellent vegan mofongo on the menu. I enjoyed the homemade meatless "ground beef" and eggplant,  as well as the delicious criollo sauce.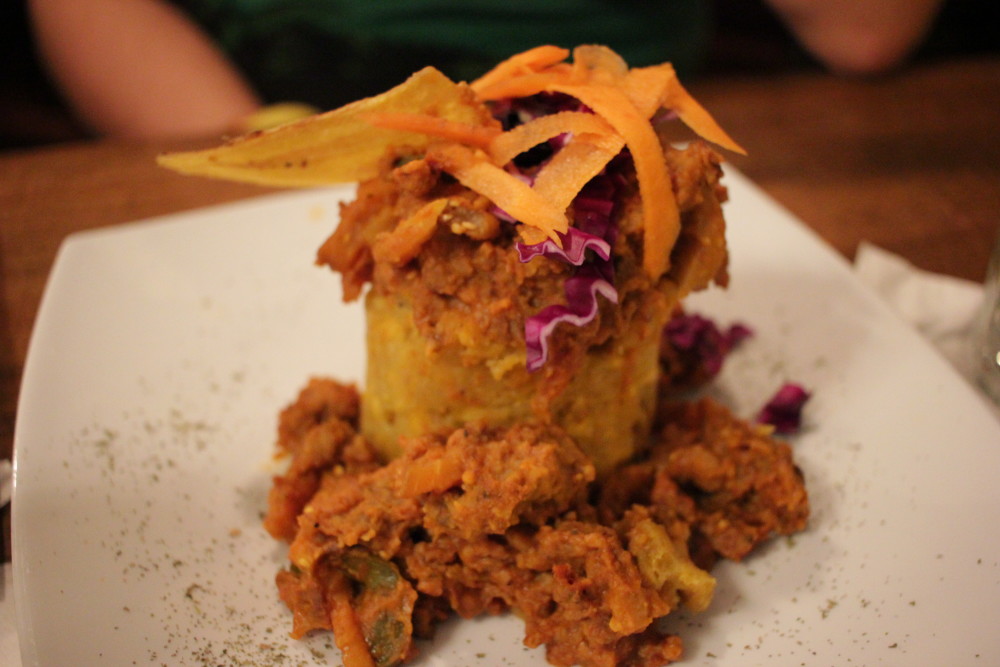 Gaetano ordered the criollo tofu, which is also my brother's favorite, and it is almost as good as his own fabulous recipe. The tofu is simmered in a sauce with a taste reminiscent of my abuelita's red beans, and is served with sweet plantain and flavor-filled yellow rice.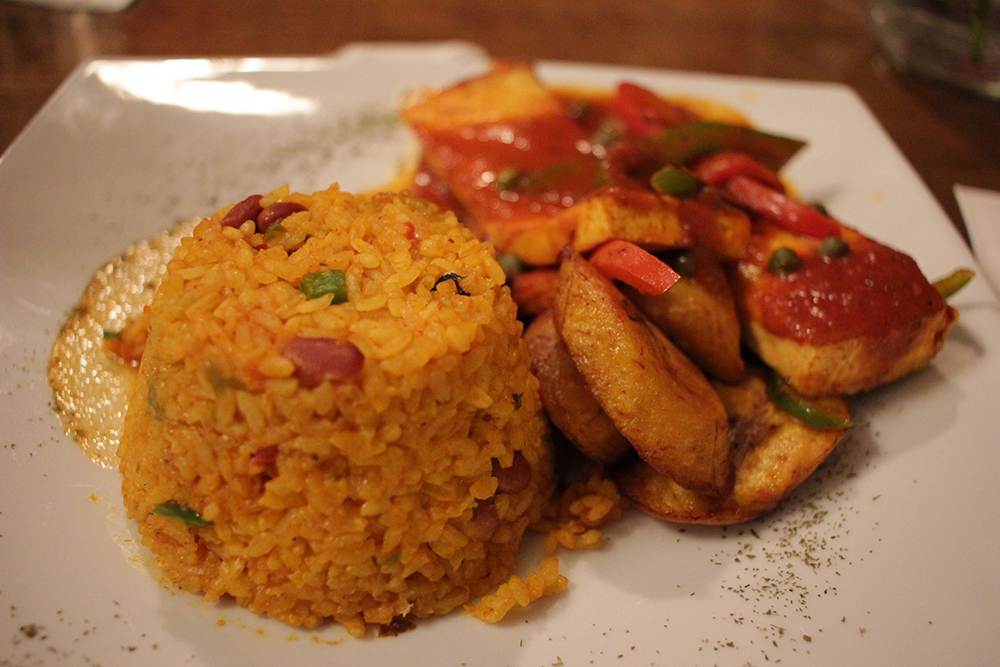 For those traveling with children, there is also a vegan-friendly children's menu, and we found it to be a very family-friendly space. This time though, we enjoyed some excellent mojitos after our meal, and finally took a moment to gaze into each other's eyes before heading off to our next destination.