In celebration of International Women's Day, I was recently invited to perform at Celebrating Puerto Rican Women: Today, Tomorrow and Always, a special event in East Harlem dedicated to celebrating the accomplishments of Puerto Rican women. It was a huge honor to come down from Albany to sing in celebration of three incredible Puerto Rican women who have given tremendously to uplifting and healing their communities, and communities throughout the world.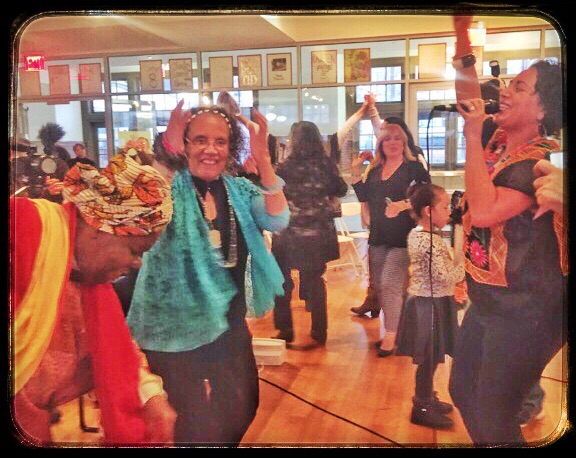 And since we were coming to one of the food capitals of the world, I knew that I wanted to arrive early to get some lunch and try something new. After googling "vegan" and "Harlem" for one minute, I knew that Seasoned Vegan was the place I wanted to check out. One of the attractions was that it is owned by a mother and son duo, Brenda and Aarin Beener, who describe their food as "gourmet vegan soul food." We set our GPS straight from Albany to Seasoned Vegan and off we went.
After a long ride in the car (admittedly, we did not pack enough snacks for the road) we arrived at the restaurant very hungry and tired. My daughter was feeling particularly unwell, and from the moment we walked through the door the staff went into action to accommodate us and get my daughter what she needed right away. I was super impressed, and knew we had chosen the right place.
But we still needed to taste their food to be sure. For lunch, we were meeting my brother Louie, who resides in the Bronx. Many of his food favorites are very different from mine, and he is definitely not a vegan, so my hope in choosing this restaurant was that we would find something he could enjoy as much as me.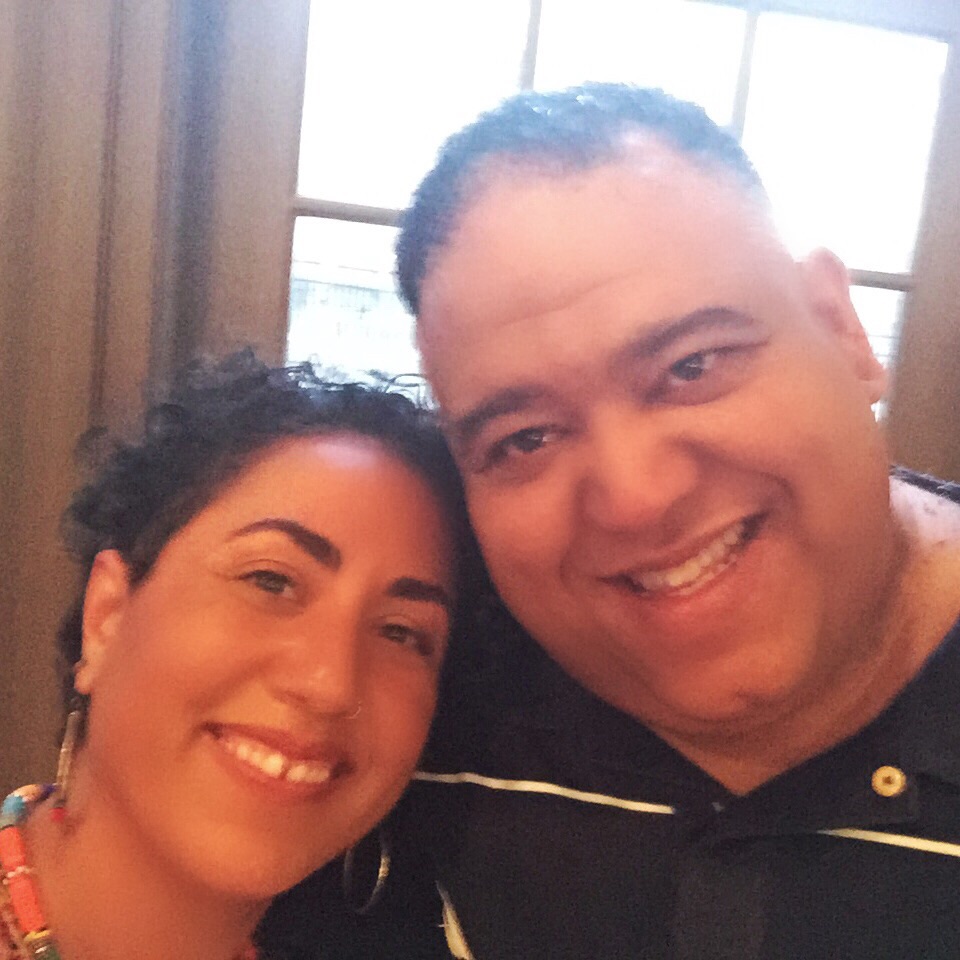 We were in luck! The food was as good as you might imagine. I ordered a berry lemonade smoothie for my daughter, which she loved, and a tortilla pizza which she also enjoyed.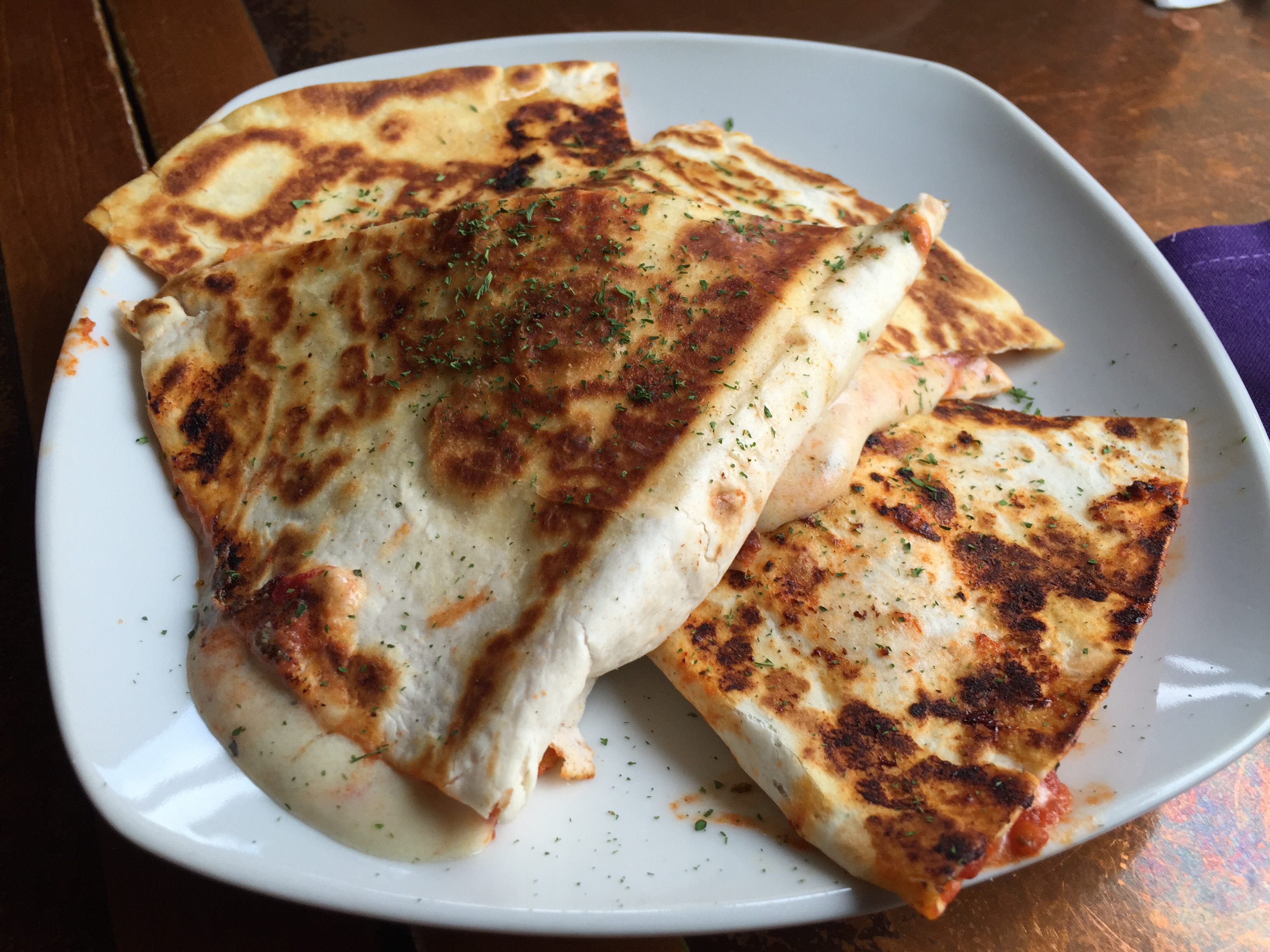 My brother ordered a burrito, and with a big smile on his face, he asked me to quote him in saying, "it has my approval."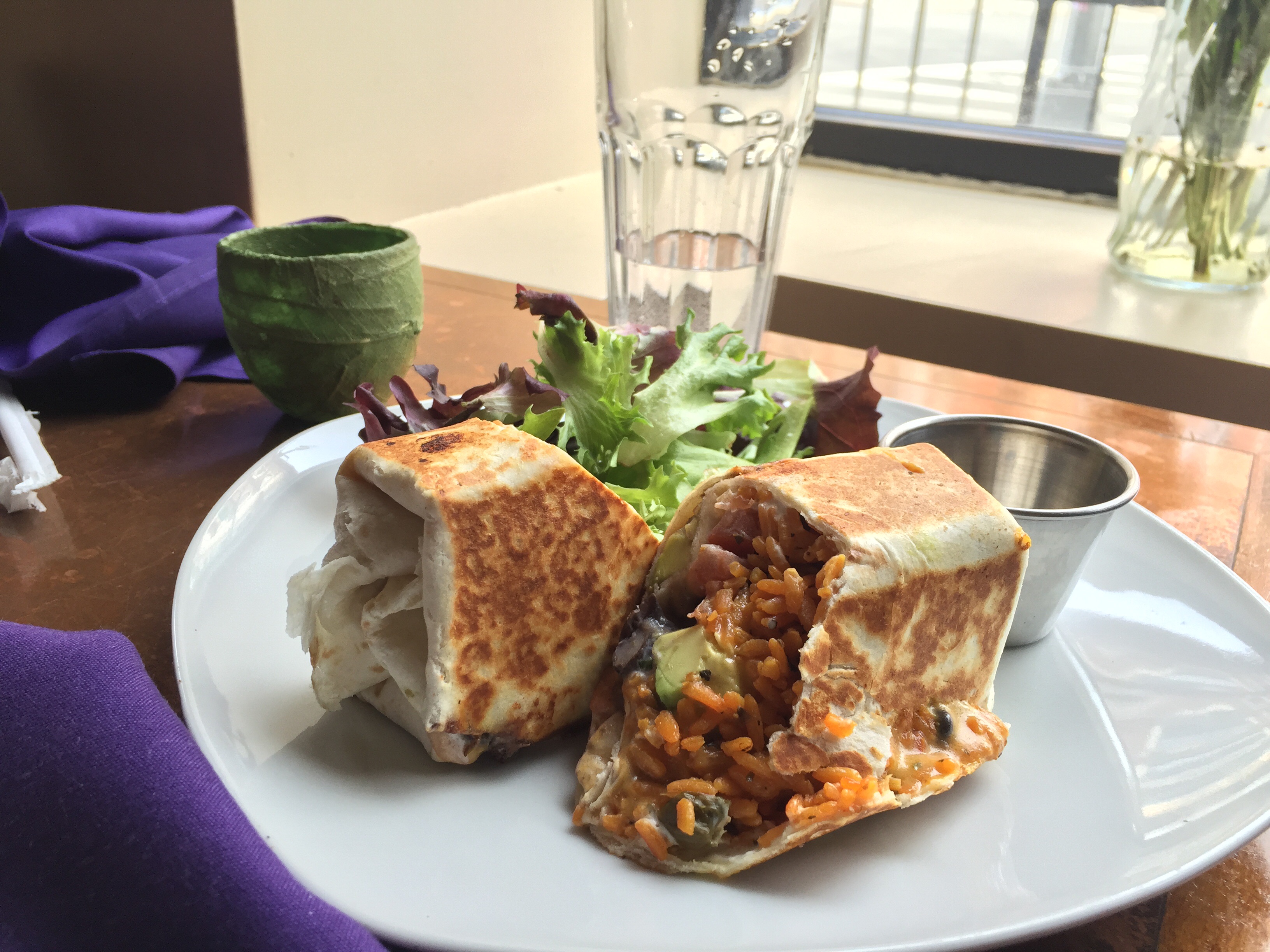 I ordered a gluten-free vegan chicken smothered in gravy, with a side of sweet potatoes and greens, and it was excellent.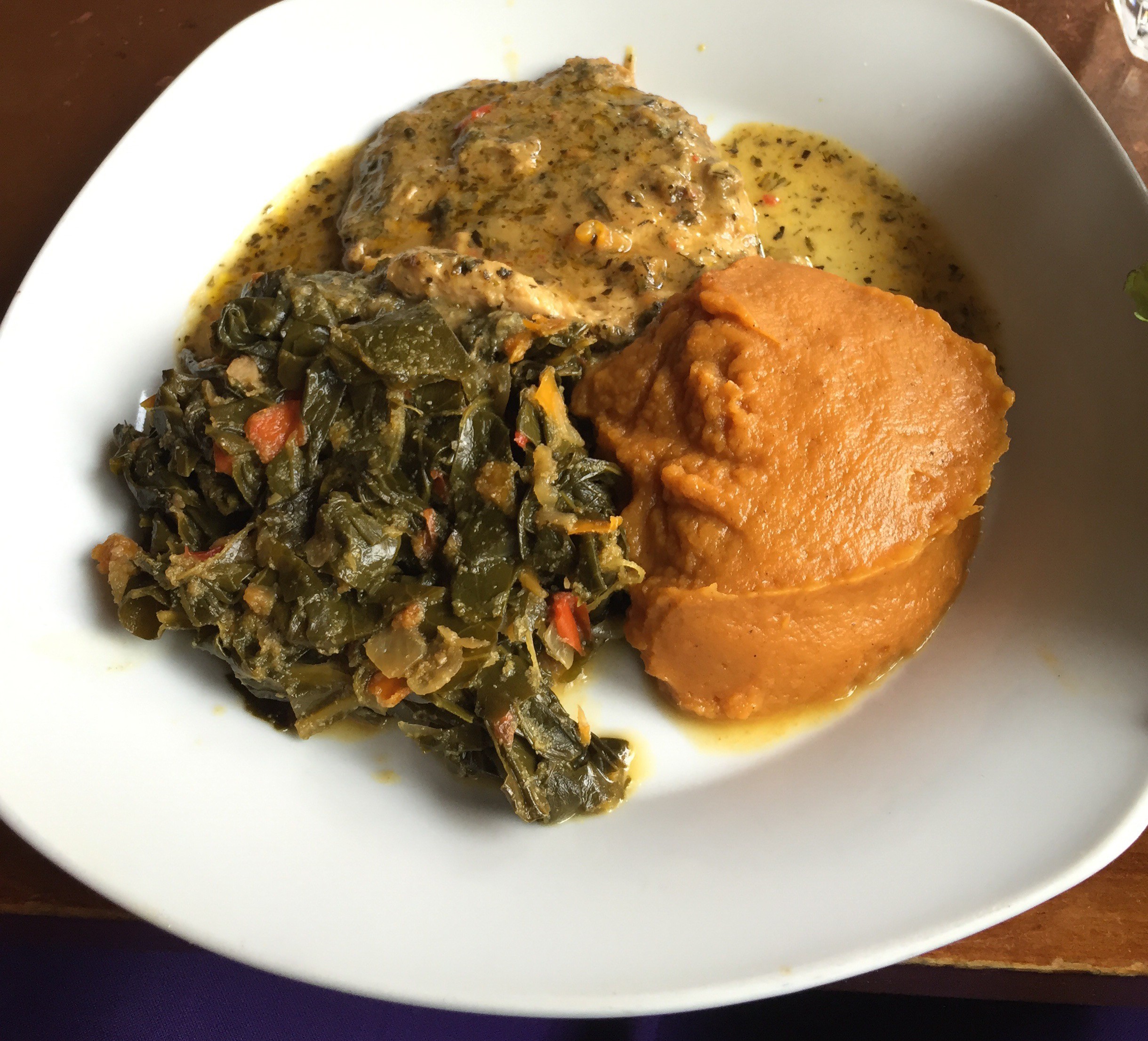 Gaetano had the chopped cheeseburger, and described it as one of the tasty foods he has ever eaten. Wow! I will need to order that next time!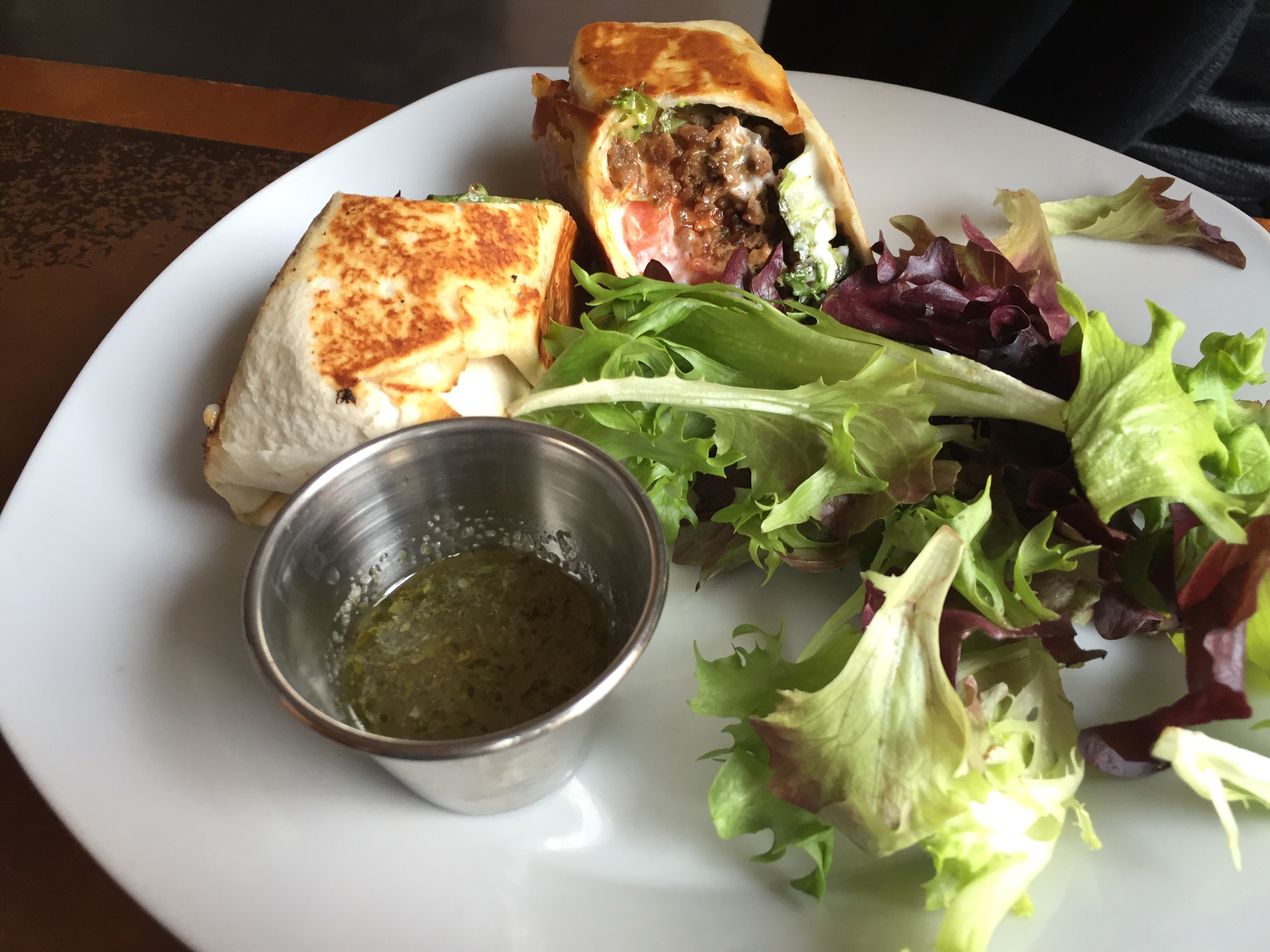 For desert we had a pecan cookie, and after the event, we decided to stop back at the restaurant for some raw cheesecake to go. Mine was covered in berry and sauce and Gaetano's in mango sauce.
At the beautiful event, we were fed classic arroz con gandules (rice and pigeon peas) and yucca (cassava root), which are my absolute favorite things to eat in the world. With good food and honoring Puerto Rican women on our minds, we performed "Sofrito," a song about my grandmother's recipe for this beautiful special sauce that infuses Puerto Rican cooking. It was the perfect added bonus of the night that I walked past the vending table of Erisbelia Garriga, author of the book Eris' Green Kitchen, a vegetarian Puerto Rican cookbook!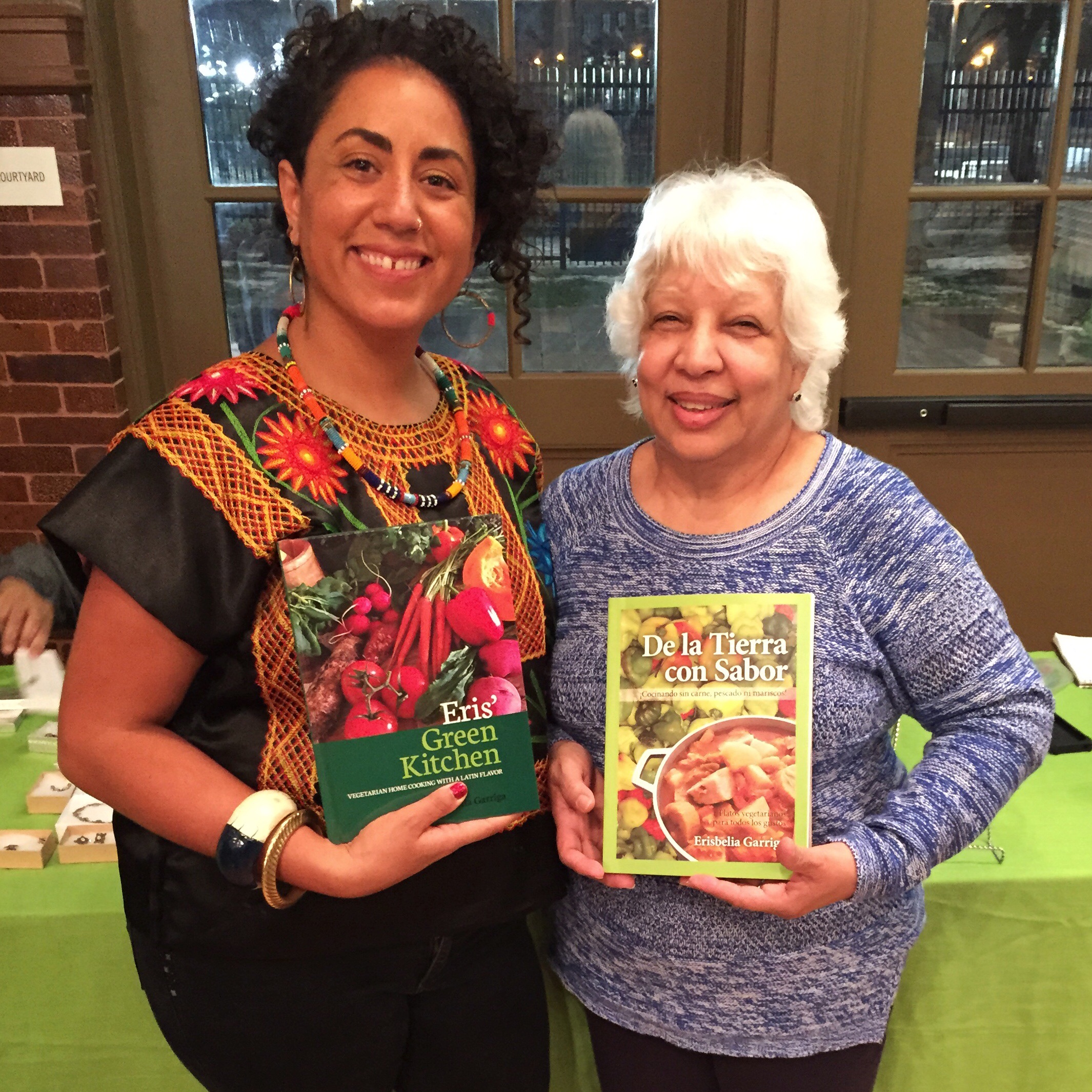 I had been waiting for a book like this my whole life! I am always in search of vegan interpretations of Puerto Rican food, which I have written about in my posts on Isabela, Old San Juan and Chicago. And as it happens, Eris is from Aguadilla, Puerto Rico, which is the same town where my grandparents were born and raised. Her book comes in both English and Spanish, and the recipes look incredibly creative, while still maintaining traditional flavors. I look forward to trying them out, and will keep you posted when I do!