Recently, I became enthralled with a new Netflix four-part documentary called Cooked, where chef Michael Pullon takes watchers on a journey of understanding the origins and science of food more deeply. On an episode entitled "Air" Pullon discusses bread, and introduces us to a Québécois baker based in the Berkshires who maintains the traditional method of sourdough bread making. He talks about how important the different microbes are to breaking down gluten, and hypothesizes that many people who identify as gluten-intolerant might in fact be able to digest the sourdough bread of this traditional baker. Well, when I realized that Berkshire Mountain Baker was less than an hour from my door step, I was floored, and practically jumped out the door right then.
I LOVE BREAD. PERIOD. But I have been increasingly struggling with digesting gluten for at least the past five years, and now avoid gluten products all together. I find it to be very difficult to get great tasting vegan gluten-free bread. Many gluten-free breads either have eggs in them or are too heavy and still difficult for me to digest. So when I heard that there was even then potential for eating bread again I jumped at the opportunity.
My three year old daughter and I set off on a special road trip together up I90 to the Berkshires. After a gorgeous ride through the mountains we landed at the bakery in Pittsfield, Massachusetts, Berkshire Mountain Bakery's new sit down location. They have a case full of beautiful freshly baked breads (including gluten-free breads), sandwiches and salads, and sourdough crust pizzas fresh out of the oven. One their pizzas options on the menu is a vegan pizza with marinara, tomatoes, broccoli, mushrooms, red onions and pine nuts. Let me just tell you right now, it is divine.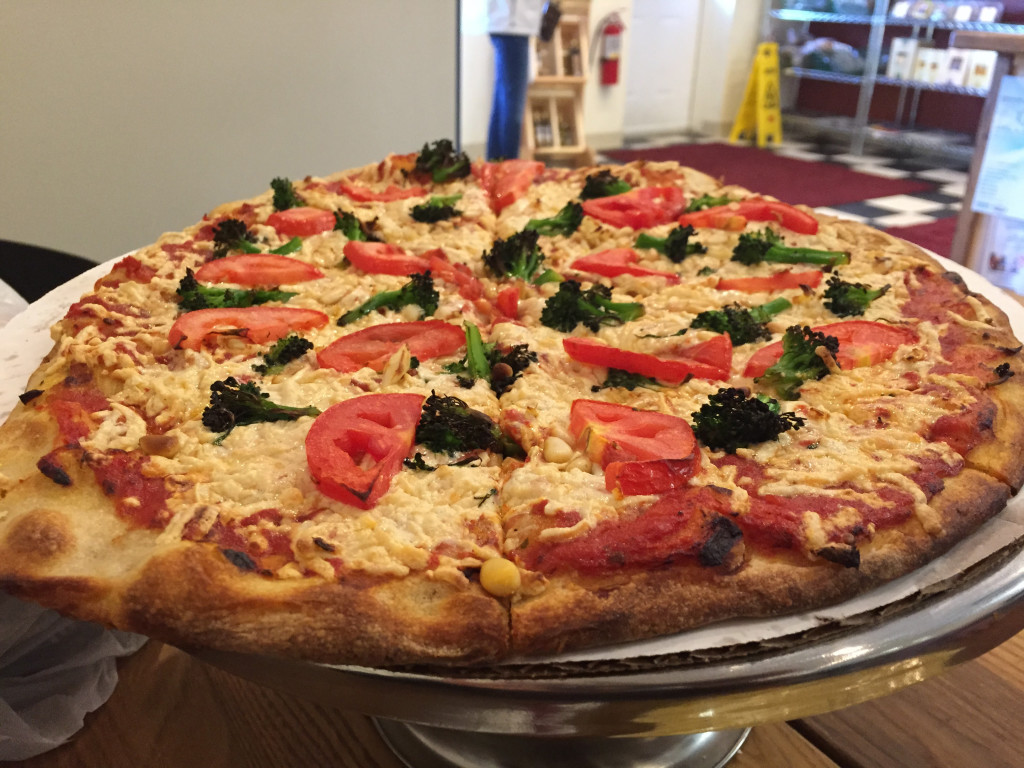 Perhaps it was because it has been so long since I had wheaty gluteny delicious crust before — or perhaps it is because these bakers are next level amazing at their craft — I don't know — all I can say was this was the best pizza I have ever had in my life. It may even be better than the pizza I had in Sicily (don't tell my father in law). And I waited, and waited, to begin to double over in pain from the three slices I ate, and I am happy to report that it never happened. We also took some chocolate bread to go, which was also one of the best bread products I have ever eaten, and I cannot report any digestion problems.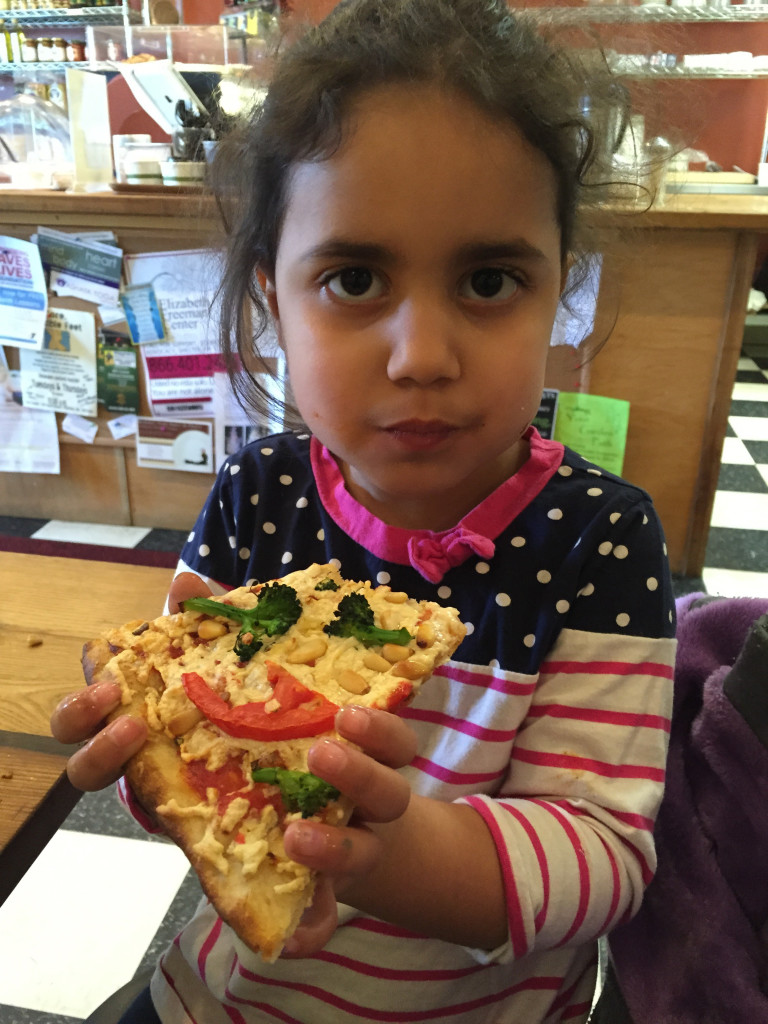 After our successful bakery adventure, my daughter and I decided to celebrate with a trip to a near by lake, which we found by luck by typing "park" into GoogleMaps. Just ten minutes from the bakery, Onota Lake was stunningly lined by the berkshire mountains behind it, and had playground equipment and swings right by the lake. Honestly, our play equipment time only lasted minutes before we just went right to the water to skip rocks for what seemed like a blissful eternity.