Enjoying Vegan Puerto Rican Food In Chicago
Featured Song:
---
I have been inspired by the Puerto Rican community of Humboldt Park in Chicago, particularly Paseo Boricua on Division Street, ever since I first performed there over 10 years ago. A friend had invited me to perform at the opening of a new youth cultural center called Cafe Teatro Batey Urbano. That gorgeous night of sharing poetry and music with other Puerto Rican youth changed my life. Soon after, I was introduced to the other powerful work happening within that community, such as the Don Pedro Albizu Campos high school, named after one of the most important leaders of the Puerto Rican independence movement.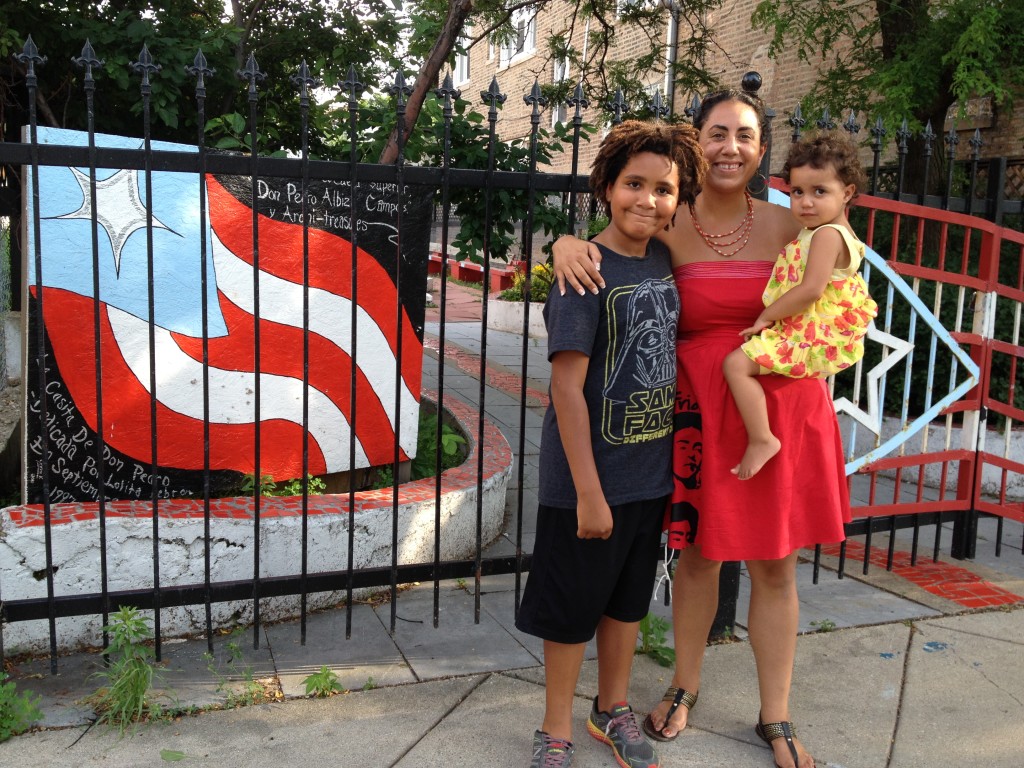 I have visited many times since then for performances, and once to show support for former political prisoner José Solís Jordán. I have stayed connected with activists from that community, and joined with them here on the East Coast many times, most recently for a rally to free Puerto Rican political prisoner Oscar Lopez Rivera. Last year, I was invited by poet Michael Reyes to perform at an event he was holding in that community called Culture Creators. Michael is an incredible international touring poet and activist. You can hear him featured on the song "Freedom" on our new album Fruit of Hope. We played some acoustic songs in this beautiful and intimate gathering of community, and though Michael was the only one I knew there, I felt like I was with family. This is the warmth of my people.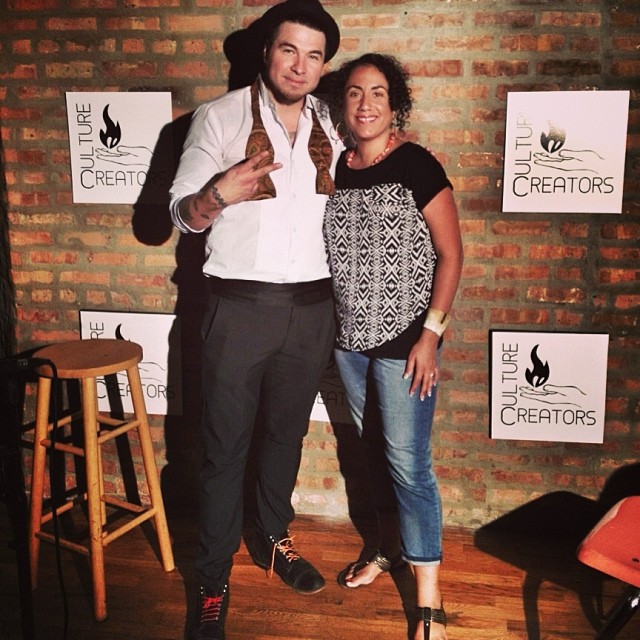 The next day Michael introduced us to a restaurant called La Plena, saying he thought it would be our best bet for finding vegan Puerto Rican food. Just like he said, they did have arroz con gandules (rice and pigeon peas) without meat! This was super exciting for all of us since arroz con gandules is our absolute favorite Puerto Rican dish. We also ordered  some platanos maduros (ripe fried plantain) on the side. Unfortunately, we had to take our food to go, because our daughter fell asleep in the car. But when we went in to order, we were impressed with the beautiful cultural murals and airy atmosphere of the restaurant, and we hoped to dine in the next time we were in town.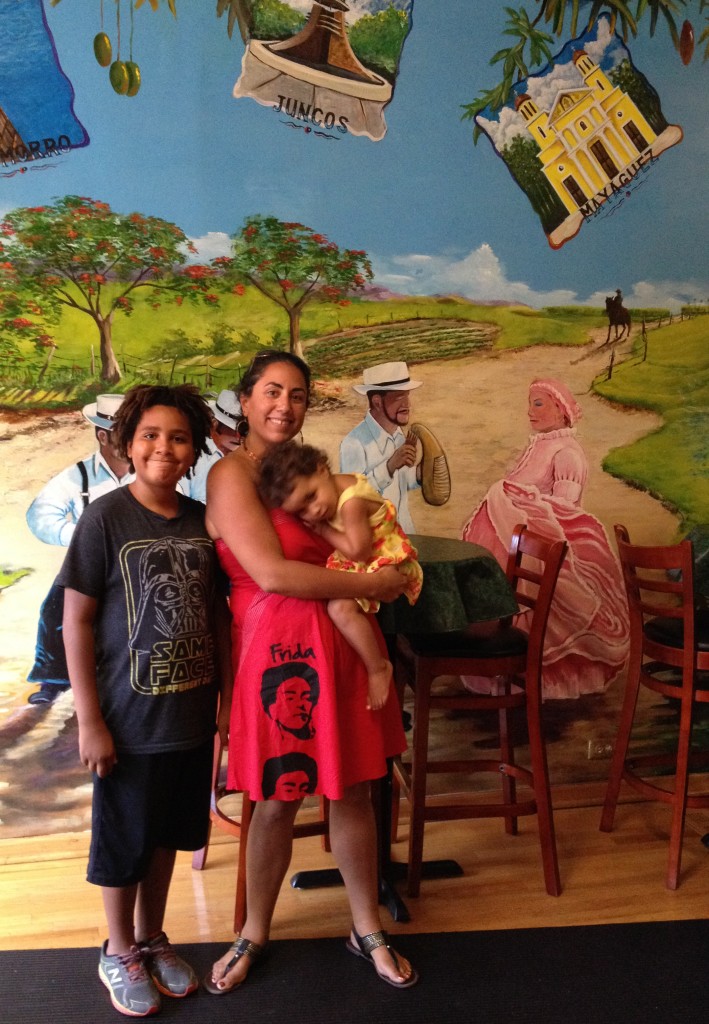 La Plena Restaurant was closed the day that we were in town again this year (closed on Tuesdays and Wednesdays). I immediately texted Michael Reyes for recommendations (he now lives in Detroit), and he quickly responded back, recommending a restaurant called La Bruquena. La Bruquena is the only Puerto Rican restaurant I have ever been to with a vegetarian section on their menu, and let me tell you, this is Puerto Rican vegetarian food with S-O-U-L.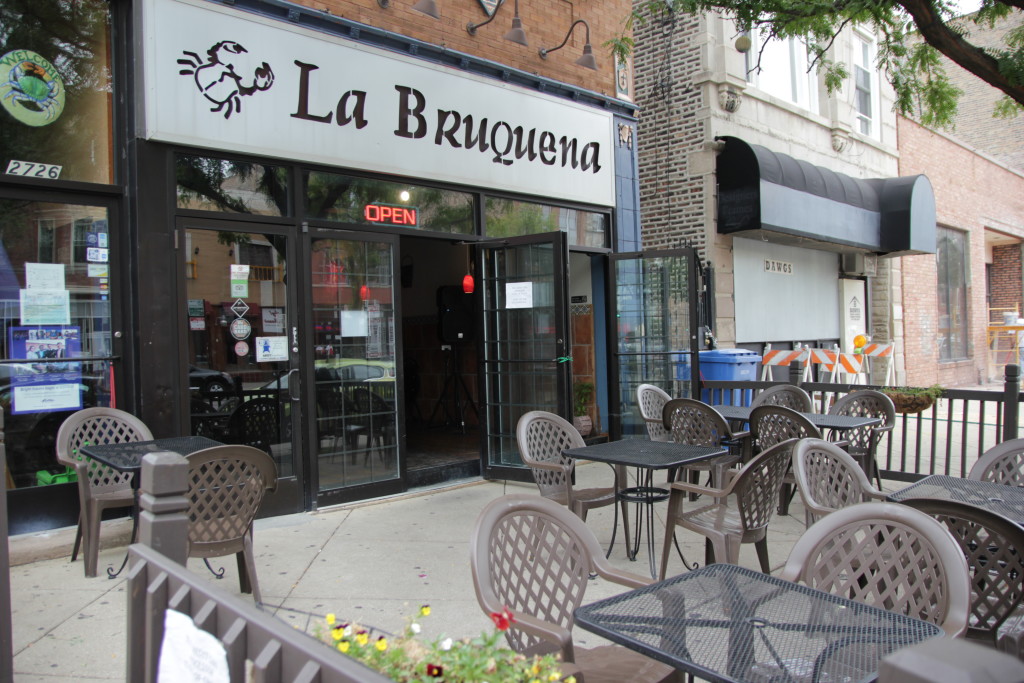 Gaetano ordered the garbanzos al sarten con arroz blanco (chick peas sautéed with onions, green peppers & cilantro over white rice);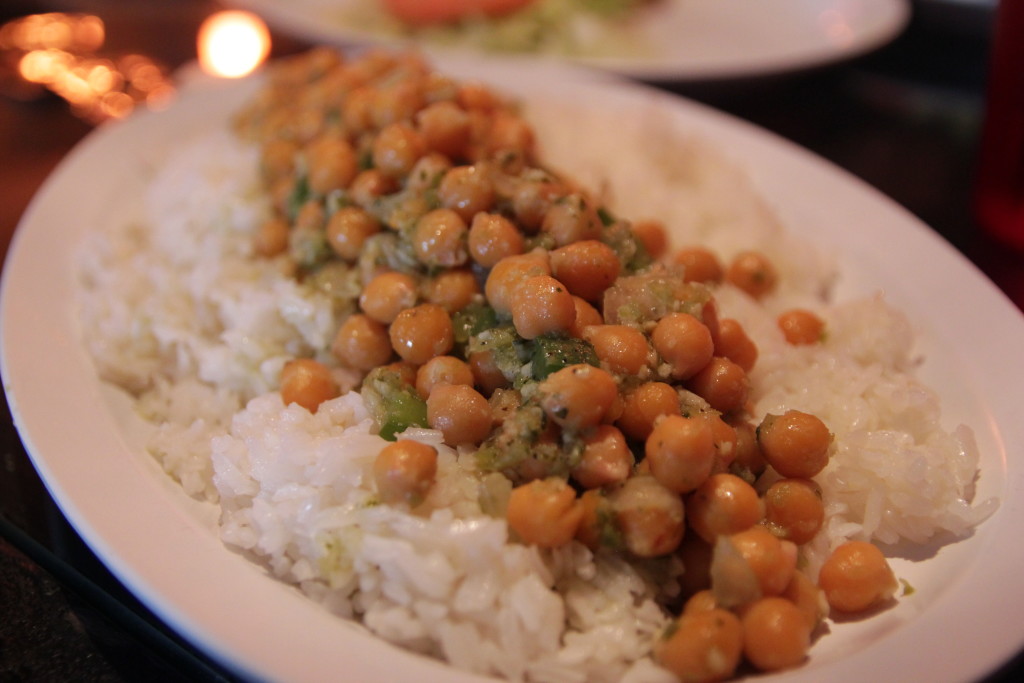 My son ordered gandules a la criolla con arroz blanco y platano maduro (pigeon peas in tomato sauce, served with white rice and fried sweet plantain).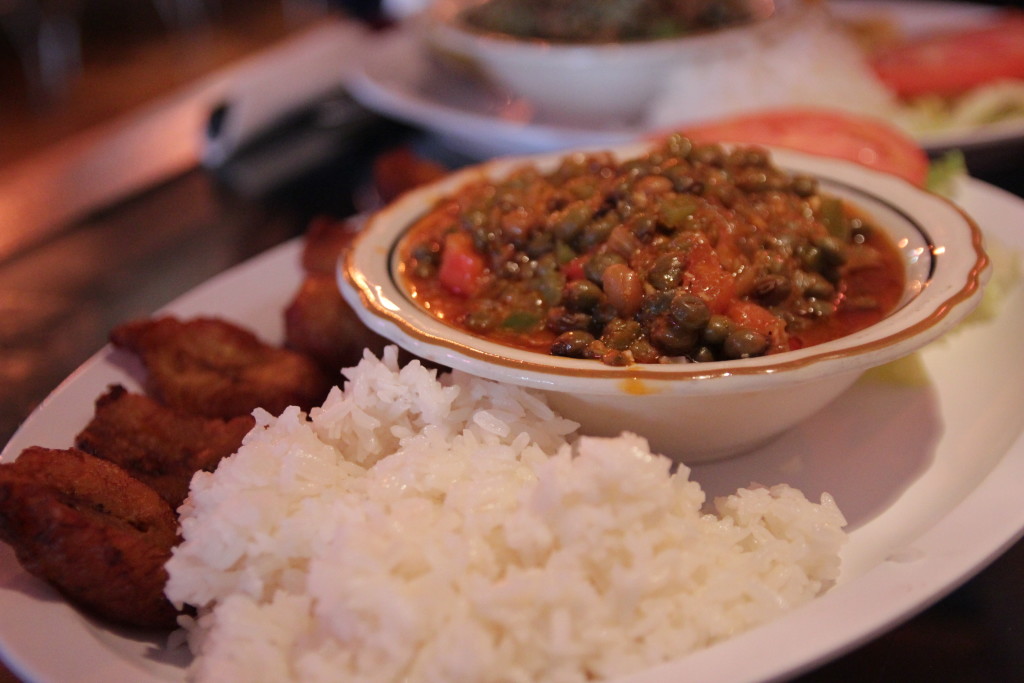 I ordered gandules al mojito servido con platano maduro frito (pigeon peas in a "secret mojito" sauce, served with fried sweet plantain).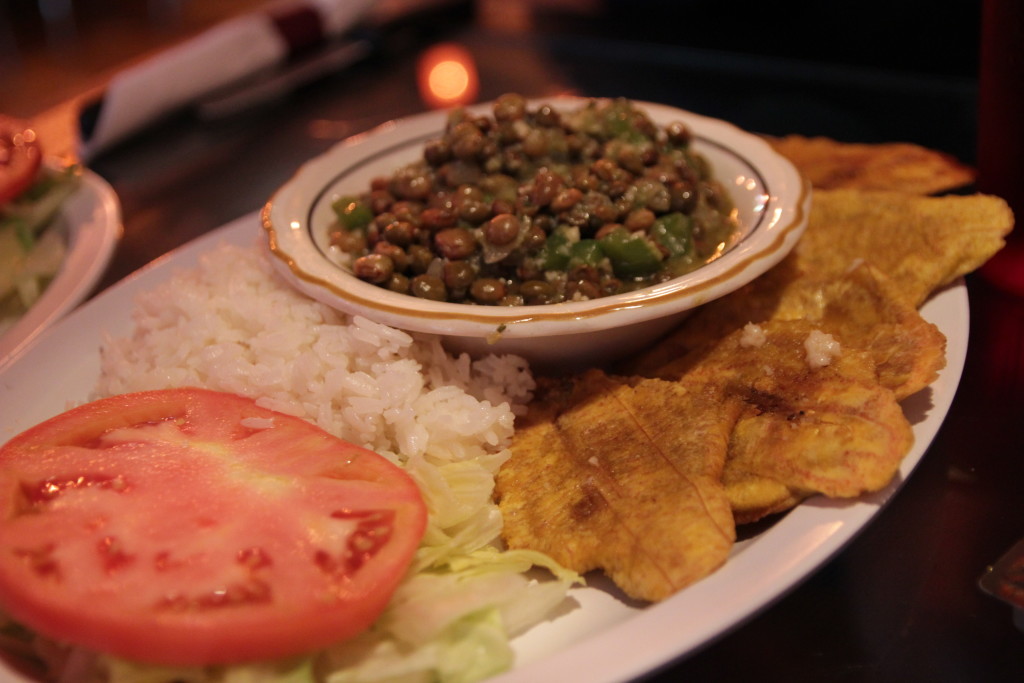 And we all shared the vegetarian mofongo (mashed plantain with garlic).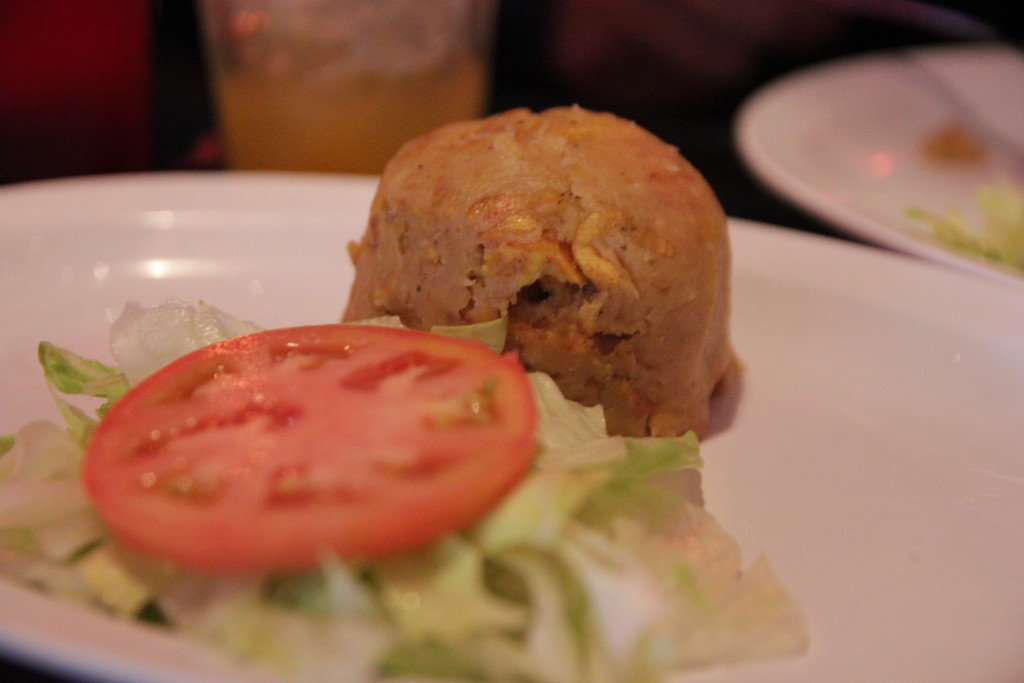 We cleaned our plates to a shine! All I can say is that we haven't eaten that good since my abuelita was alive. We floated out of the restaurant with the Caribbean in our bellies and joy in our hearts.